Magic Leap One powered by NVIDIA Tegra X2, ships in summer
Magic Leap One Creator Edition launches in the summer, powered by NVIDIA Tegra X2.

Published Thu, Jul 12 2018 7:27 PM CDT
|
Updated Tue, Nov 3 2020 11:51 AM CST
Magic Leap has finally announced some of the specifications that'll be inside of its upcoming Magic Leap One mixed reality headset.
During a presentation in the last 24 hours, Magic Leap announced that Magic Leap One will be powered with an NVIDIA Tegra TX2 chip with a Pascal-based GPU. NVIDIA's original Tegra TX2 featured two Denver 2.0 cores and four ARM Cortex-A57 cores, but Magic Leap One will feature just a single Denver core, and two 64-bit A57 cores.
Inside, MLO will also pack an NVIDIA Pascal-based GPU with 256 CUDA cores. Magic Leap has said that the GPU in question is capable of pumping out 200,000 to 400,000 polygons on-screen, with the company expecting this number to increase as developers get used to the hardware.
We now know that Magic Leap One Creator Edition will be shipping in the summer with a date of September 22 thrown around. The demo itself (embedded above) does not look that impressive, especially for a company shrouded in secrecy and $2 billion pumped into them by some of the largest companies in the world.
I guess we'll have to wait and see...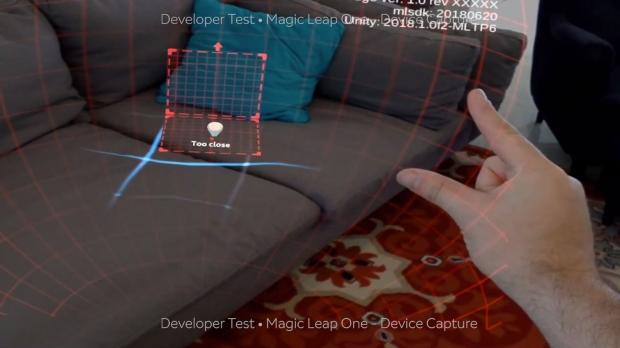 Related Tags