Drake has made the history books once again with his fifth album Scorpion, which was streamed over 1 billion times in its first week online. The record was confirmed by Drake's record label Republic Records, with The Verge.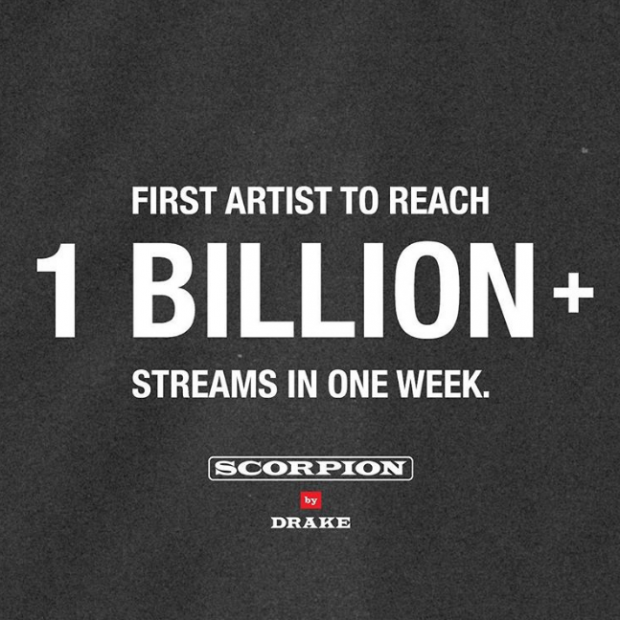 In the US alone, Scorpion was streamed 745.92 million times in the first 7 days of release according to Billboard. Drake beat out Post Malone's Beerbong & Bentleys which had 431 million streams in its first week when it arrived earlier in the year. Scorpion broke every single-day record for Spotify, Apple Music, and Amazon Music with a huge 300 million streams in its first 24 hours of release.
As for physical sales, Scorpion sold just 732,000 copies in the US which secured Drake the spot for largest debut of 2018. Drake also has 4 of the top 10 streaming weeks EVER for an album, which is another huge achievement.