The story of AMD collaborating with Sony on the Navi GPU architeceture for the next-gen PS5 console has really spread throughout the internet like wildfire, but one of the saving graces of AMD's future with Radeon against GeForce was MCM, or multi-chip modules.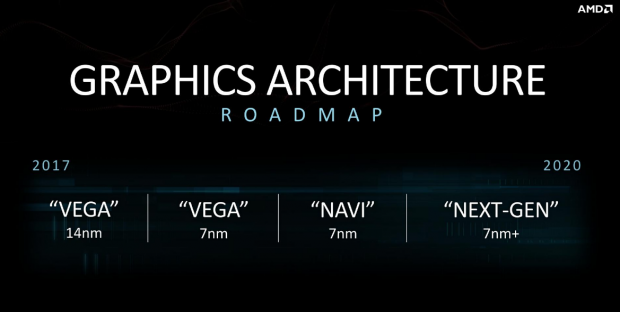 But according to a new interview between PCGamesN and RTG's new SVP of Engineering, David Wang, we could be waiting a while. Wang said AMD is "looking at the MCM type of approach, but we've yet to conclude that this is something that can be used for traditional gaming graphics type of application". So no MCM for Navi, makes sense.
This is not surprising at all, as Navi has seen two-thirds of RTG engineers working with Sony, while AMD plans its next-gen GCN architecture for post-Navi. No MCM for Navi, at least in its first-gen iteration, makes total sense. It's a departure to ex-RTG boss Raja Koduri, who wanted to take full advantage of the Infinity Fabric interconnect to throw copious amounts of GPUs onto a single ASIC design.
Koduri said at the time: "Infinity Fabric allows us to join different engines together on a die much easier than before. As well it enables some really low latency and high-bandwidth interconnects. This is important to tie together our different IPs (and partner IPs) together efficiently and quickly. It forms the basis of all of our future ASIC designs. We haven't mentioned any multi GPU designs on a single ASIC, like Epyc, but the capability is possible with Infinity Fabric".
Wang on the other hand has something different to say in a post-Koduri led RTG, where he added: "To some extent you're talking about doing CrossFire on a single package. The challenge is that unless we make it invisible to the ISVs [independent software vendors] you're going to see the same sort of reluctance. We're going down that path on the CPU side, and I think on the GPU we're always looking at new ideas. But the GPU has unique constraints with this type of NUMA [non-uniform memory access] architecture, and how you combine features... The multithreaded CPU is a bit easier to scale the workload. The NUMA is part of the OS support so it's much easier to handle this multi-die thing relative to the graphics type of workload".
MCM for Navi? Doesn't seem so. By all means, we could see it - but with Sony putting so much effort into the Navi design I can't see how it would transition to the PC in Radeon form with MCM on-board. Maybe we might see a different iteration, but from what I'm hearing Navi 10 isn't impressive, but Navi 20 could be something worth getting excited over.