Avalanche has 'exciting new games' in development
Mad Max dev Avalanche Studios is working on some new games, most notably RAGE 2...but what about Just Cause?

Published Thu, May 31 2018 4:40 PM CDT
|
Updated Tue, Nov 3 2020 11:51 AM CST
As is the case for all games-makers, Avalanche is ever moving forward with establishing and developing new titles...could this mean Just Cause 4 is happening?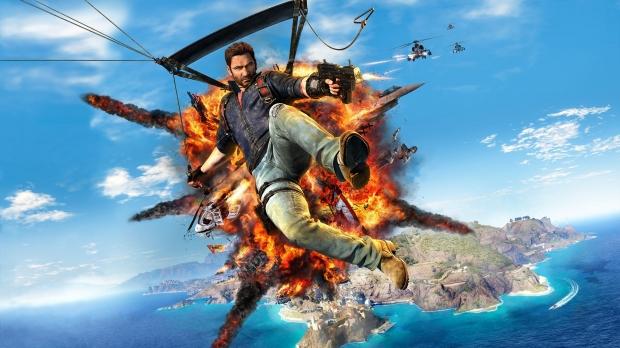 It really shouldn't be any surprise that Avalanche Studios--like all studios--is working on new games. Most notably of Avalanche's new slate is RAGE 2, a huge new open-world "shooterverse" that it's co-developing with id Software for Bethesda Softworks. But what about other projects like, say, Just Cause 4?
Avalanche was recently bought by Nordisk Film for 89 million Euros, and by June Nordisk will have full ownership. This acquisition won't affect Avalanche's creative control or direction, the studio says, and it'll continue doing what it does best: making new IPs and working with third-party publishers on games. In the press release, Nordisk Film Games' Mikkel Weider said something interesting:
"We have been minority owners of Avalanche Studios for a year, and are already impressed by their results. During its 15 years in business, Avalanche Studios has built a world-class team and created a unique company culture that perfectly matches our own values. It also has a unique foundational technology, exciting new titles in development and a strong IP in the theHunter franchise."
Now that comment could just mean "Avalanche is making new games." So what? you might be thinking. Ultimately it's just part of the industry right?
Once we tie these with the recent Just Cause 4 news things get a little bit more interesting. Walmart Canada recently listed up a bunch of games that may actually happen: Just Cause 4 and Gears of War 5 were listed, and among them was the now-confirmed RAGE 2.
Avalanche Studios currently has over 320 devs across New York, Stockholm, and now Malmo, Sweden, so multiple projects are cycling in various phases of development at a time. Maybe, just maybe, we'll see a Just Cause 4 announcement at E3 2018.
"Avalanche Studios has established itself at the forefront of open world game development and creates games based on its proprietary technology called Apex - Avalanche Open World Engine. The studio currently employs more than 320 developers with offices in Stockholm and New York City. Just last week, a third studio, located in MalmÃÆ'Ã,¶, Sweden, was announced."
Related Tags