We're finally starting to see more concrete details on Shadow of the Tomb Raider, something that is coming very soon and is now being pushed as the latest game to be donned by NVIDIA's technologies.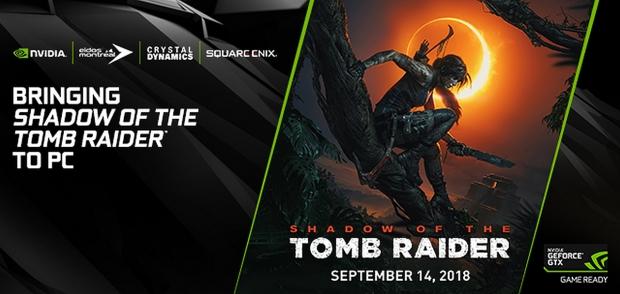 NVIDIA has announced it partnered up with Square Enix, Eidos Montreal, Crystal Dynamics, and Nixxes Software on the PC version of the game. The press release reads: "NVIDIA will lend its gaming and PC development expertise to help bring the PC platform's advanced gaming features to Shadow of the Tomb Raider. This effort will help maximize the performance benefits of the NVIDIA GeForce GTX 10-series GPUs for PC gamers across the world. This continues the collaboration that began in the series' previous title, Rise of the Tomb Raider".
We should expect Shadow of the Tomb Raider to rock the usual GeForce technologies like VXAO, HBAO+ and more. The game itself is expected on September 14 for the PC, Xbox One, and PS4.