EOS goes on bull run of 42%, ramps to top 5 crypto
EOS overtakes Litecoin in 5th position of top Cryptocurrencies by market capitalisation.
Published Thu, Apr 12 2018 10:30 AM CDT
|
Updated Tue, Nov 3 2020 11:52 AM CST
EOS has gone on a massive bull run in the past 24 hours, running up a massive 42%! It has now overtaken Litecoin in Market capitalisation by $539,000,000 and has taken 5th place in the top ten cryptos. Many are speculating it is because of the eosDAC airdrop that is due to start on April 15.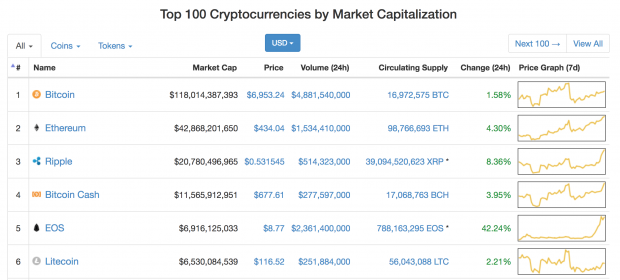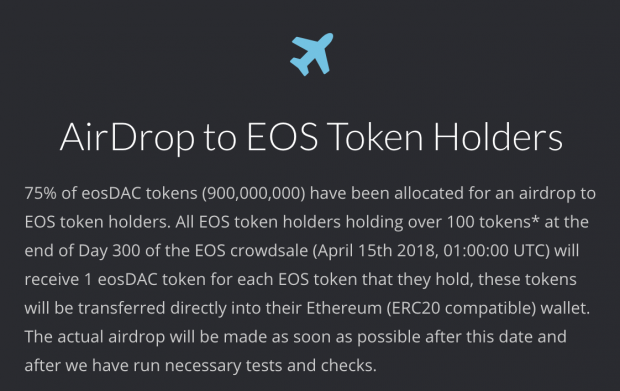 According to the EOS White Paper:
The EOS.IO software introduces a new blockchain architecture designed to enable vertical and horizontal scaling of decentralized applications. This is achieved by creating an operating system-like construct upon which applications can be built. The software provides accounts, authentication, databases, asynchronous communication, and the scheduling of applications across many of CPU cores or clusters. The resulting technology is a blockchain architecture that may ultimately scale to millions of transactions per second, eliminates user fees, and allows for quick and easy deployment and maintenance of decentralized applications, in the context of a governed blockchain.
To put it simply, it is a platform for the development of decentralised applications (Dapps), just like ethereum. eosDAC, on the other hand, will be the EOS block producer and DAC enabler. DAC stands for 'decentralised autonomous community' which is owned by its members with all of its business logic controlled via code which anyone can inspect. The easiest way that they could decentralise eosDAC was to airdrop the tokens to the EOS community. Here is a great explainer video if you are an EOS holder and want to know why you might find eosDAC in your wallet soon.
Enjoy your run EOS hodlers!
Related Tags