Witcher's Geralt slices up Soul Calibur VI's roster
The Butcher of Blaviken absolutely smashes the competition in this sizzle reel trailer.

Published Thu, Mar 15 2018 2:21 PM CDT
|
Updated Tue, Nov 3 2020 11:52 AM CST
The rumors were true: Geralt of Rivia is coming to Soul Calibur VI, and he looks awesome.
Bandai Namco today confirmed that the White Wolf/Butcher of Blaviken will slash his way onto Soul Calibur VI's character lineup in a brand new crossover. Geralt's moveset will mirror his annihilating attacks from The Witcher games, including both smooth and brutal swordplay along with magical signs including Igni and Axii--and even potions to boot.
The teaser trailer shows Geralt slicing through foes like butter and brings to mind the whirling chaos found in the first game. CD Projekt RED has confirmed that Doug Cockle, who voices Geralt, will return for Soul Calibur VI with original lines.
Soul Calibur VI will launch sometime in 2018 and we'll probably get an official release date at E3 2018 in June.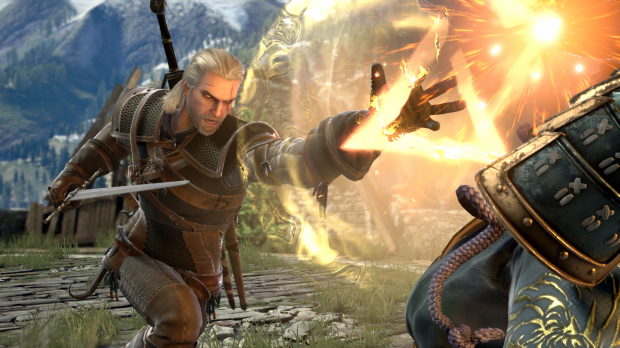 "Geralt of Rivia, from CD PROJEKT RED's critically acclaimed WITCHER franchise, is one of the most popular characters in modern video game history. The highly skilled Witcher will now enter a new realm of great warriors in SOULCALIBUR VI who are poised to challenge Geralt's renowned sword fighting skills in glorious battle," Bandai Namco wrote in a press release.
"Doug Cockle - the English voice of Geralt of Rivia - returns in SOULCALIBUR VI to reprise the role. Gamers will also be able to fight in Kaer Morhen - home keep of the School of the Wolf," CD Projekt RED said in a press blast. "Accompanying players in battle will be "Hunt or be Hunted" - an iconic composition from The Witcher 3: Wild Hunt soundtrack."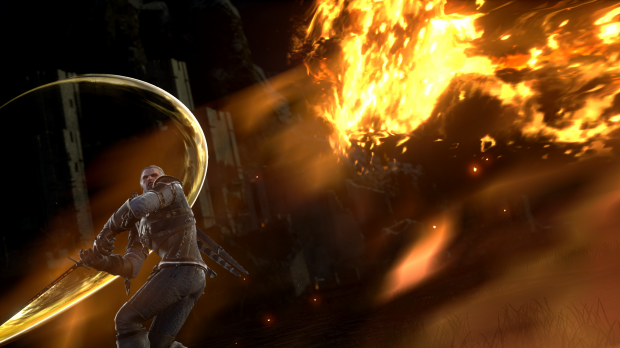 Related Tags