Atari is looking to make a splash at GDC 2018 with a slew of games and hardware.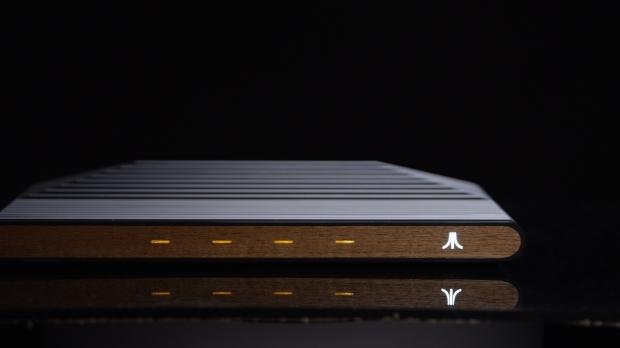 Back in the '80s Atari ruled the world, and I'm told the brand penetration is still absolutely insane. Everyone knows who Atari is, but since the company has fallen to the fringes of the current gaming world, not everyone knows what Atari actually does anymore. But that, the company hopes, will change with the arrival of the Ataribox, a fully-fledged new console with AMD Radeon graphics, all-in-one streaming/app functionality, and most importantly: nostalgic merged with modern gaming. I still think the $250 Ataribox is very risky business, though.
Gamers, developers, and GDC 2018 attendees will get their first in-person look at an Ataribox prototype, Atari has announced. The games-maker will also reveal a slew of new IPs, Nintendo Switch games, and VR releases to boot--which heavily hints that classic Atari games will come to the Switch probably in boxed retail form for around $29.99 or so instead of a la carte on the eShop.
"Atari has all-new previews and first-looks in store for this year's show - from new original IP games to innovative revivals and retakes of some of their most-loved classic arcade titles. Atari will also unveil their first Virtual Reality and first Nintendo Switch titles," reads a new press release.
"Plus, for the first time at an event, see a prototype of the "Ataribox Project", Atari's first major hardware platform in over twenty years!"
And of course here's more info about the Ataribox from an older press release:
Ataribox will be powered by an AMD customized processor, with Radeon Graphics technology. It'll run Linux, with a customized, easy-to-use user interface. This approach means that as well as being a great gaming device, Ataribox is also a full PC experience for the TV, bringing you streaming, applications, social, browsing, music, and more.

Most TV devices have closed systems and content stores. Linux lets us be more open; you can access & customise the OS, & you can access games you've bought from other content platforms (if compatible with the OS and HW). There will be tons of classic Atari retro games pre-loaded, & current titles from a range of studios (we'll start talking titles very soon, stay tuned).

We're launching Ataribox on Indiegogo this fall (read: pretty soon). To reiterate why: we want you, the Atari community, to be part of this launch. We want you to have early access, grab special editions (& pricing) and to have you as active partners in the rollout of Ataribox. We want you to be part of the story. We plan on shipping late Spring 2018, with an expected price range of $249-$299 (depending on specific editions & memory configurations). Hope you like what we are sharing today, and are ready for lots more in the weeks ahead.