Google wants to rule quantum computing with Bristlecone chip
Google is gunning for the quantum computing crown, unveils its new Bristlecone chip with 72 qubits.

Published Mon, Mar 5 2018 10:32 PM CST
|
Updated Tue, Nov 3 2020 11:52 AM CST
Google has just unveiled its new Bristlecone chip, a new quantum processor that takes things to the next level. Google has made Bristlecone for researchers with a testbed for "for research into system error rates and scalability of our qubit technology, as well as applications in quantum simulation, optimization, and machine learning".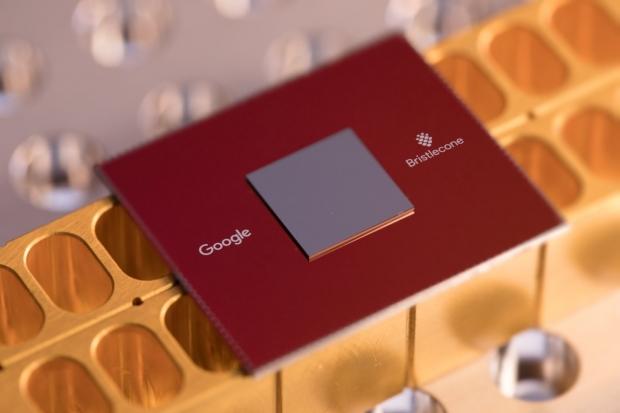 Quantum computers normally run at super-cold temperatures in the millikelvins, and are protected from the environment because quantum bits are very unstable, with errors occurring if there's any noise. The qubits in new quantum processors aren't individual qubits, but they are a collective of bits that work together to stop possible errors. Right now, quantum processors are limited to preserving their state for less than 100ms.
Google is taking a different approach to building their future in quantum processors with Bristlecone, with the new chip featuring 72 qubits - and considering the industry says that it will take 49 qubits to be the leader, Google is doing it differently. The company has said that it's not just about brute qubit numbers, but as "Operating a device such as Bristlecone at low system error requires harmony between a full stack of technology ranging from software and control electronics to the processor itself. Getting this right requires careful systems engineering over several iterations".
Related Tags