Pillars of Eternity 2 will arrive on Switch, PS4, Xbox One
Obsidian's new cRPG is coming to the Nintendo Switch.

Published Wed, Feb 7 2018 9:28 AM CST
|
Updated Tue, Nov 3 2020 11:52 AM CST
Gamers can soon play Pillars of Eternity II: Deadfire on-the-go on their fancy Nintendo Switches.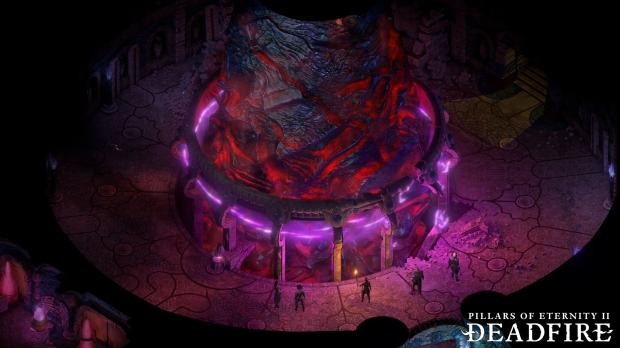 Obsidian Entertainment might be focusing solely on the PC version of Pillars of Eternity II, the sequel to the yesteryear cRPG hit game, but that doesn't mean there's not more room for other platforms--and more money, of course. Given Obsidian's current structure it behooves the dev to push their games to as many platforms as possible, as we've seen with Pillars of Eternity dropping on both PS4 and Xbox One in recent months.
Now their D&D-style cRPG is coming to an unlikely yet massively successful console: the Nintendo Switch. According to Game Informer Pillars of Eternity II's console versions are being developed by Red Cerberus and are planned to be ready by holiday 2018, including the Switch flavor.
It'll be super interesting to see how the isometric RPG plays on the Switch, especially in portable handheld mode, which essentially allows gamers to take their library of titles with them anywhere.
Also remember that Obsidian is making a new RPG with Fallout creators Tim Cain and Leonard Boyarsky at the helm, and we've been told the game will be Obsidian's answer to Fallout.
Related Tags