Battlefront II misses sales targets, MTX coming back
Don't be too surprised: EA will monetize Battlefront II with microtransactions again, but only when the model is 'right'

Published Wed, Jan 31 2018 8:34 PM CST
|
Updated Tue, Nov 3 2020 11:52 AM CST
Battlefront II didn't hit its projected 10 million copies sold during the holiday quarter, and EA affirms that monetization will return...when it's ready.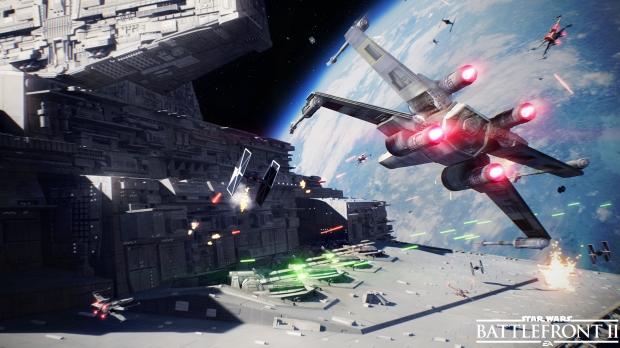 According to Wall Street Journal reporter Sara Needleman, Electronic Arts didn't meet its internal sales quota for Battlefront II during the massively important holiday season. During its third quarter of fiscal year 2018, EA wanted to sell 10 million copies of the game, but missed that figure by 3 million units and instead only sold 7m copies. In the same interview EA's CFO Blake Jorgensen affirmed that Battlefront II would sell another 1-3 million units before the end of the current fiscal year on March 31, 2018. Jorgensen also said in-game purchases would return to Battlefront II once the developers at DICE had made a proper solution.
"We'll do it when we think it's ready," Jorgensen told the Wall Street Journal.
In the company's Fiscal Q3'18 earnings call, Jorgensen discussed how EA doesn't believe lootboxes are gambling, and touched upon the current controversy surrounding the engagement trend.
"We do not believe lootboxes or similar mechanics are a form of gambling and I think there are plenty of governments around the world who have agreed with us, and it's not just us, it's the entire industry," he said.
"We've worked very carefully and closely with all of our industry partners and the ESA, the industry body, to make sure that people understand exactly what lootboxes are, exactly why they're not gambling, and we'll continue to engage in that going forward. We think that's important.
"And I think there's a lot of consumers that would argue the same thing based on their great experience they've had with fun games that have associated live services with them that some may be misconstruing as a lootbox or gambling mechanism."
Related Tags