Analyst: Battlefront II sales to rally after controversy
Following the big controversy, Battlefront II's U.S. domestic sales should kick up thanks to the holidays.

Published Wed, Jan 3 2018 2:30 PM CST
|
Updated Tue, Nov 3 2020 11:53 AM CST
Sales of Battlefront II should rebound in the December holiday month, at least according to the latest prediction from Wedbush Securities analyst Michael Pachter.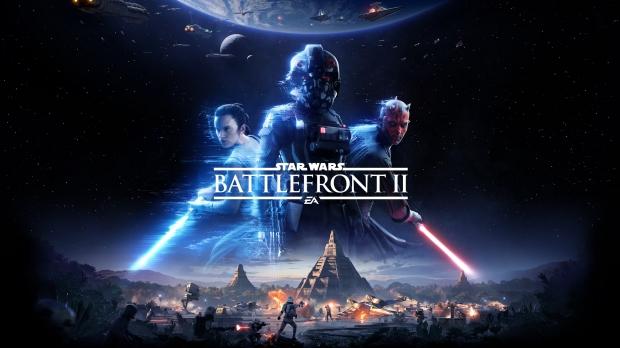 Instead of being the big new service game EA had geared it up to be, Battlefront II ended up kicking off a big microtransaction controversy that's since spread to other online service games, such as Destiny 2. The shooter's progression system was so highly infused with the engagement monetization model that players found it to be less of a game in that sense and more of a grindfest--shooter and galactic battle combat notwithstanding. But this won't be enough to deter consumers from buying the game and driving up sales figures for the holiday season, according to an industry analyst.
"Although Star Wars Battlefront II had a weaker-than-expected debut in terms of its domestic physical sell-through, we believe that the loyalty of the Star Wars fan base, the game's appeal as a holiday gift, and the release of Star Wars: The Last Jedi on December 15 will result in sales of the game bouncing back in the December retail month," Wedbush Securities analyst Michael Pachter told clients earlier this week.
While physical sales are big drivers for publishers like EA and Activision, digital represents a big boon thanks to full game sales on Origin, Xbox LIVE, and the PlayStation Network, as well as in-game purchases that typically drive billion dollar revenues every year.
EA has also said that Battlefront II will continually evolve over time, and that the team at DICE is currently weighing options regarding microtransactions and lootboxes for those gamers who desire not only to fund future development of the game, but to further their experience with extra items and in-game content. As Battlefront II gets bigger and continues engaging players for the long term--especially Star Wars fans--the game should continue to sell as well as make money via microtransactions.
Electronic Arts will reveal its third quarter earnings this month, and in it we should get an idea of how well Battlefront II sold across all mediums and platforms.
Related Tags