Gaming engagement lesson: Overwatch gives lootboxes away
Blizzard and Activision really understand how to use free items to build engagement.

Published Fri, Dec 29 2017 6:20 PM CST
|
Updated Tue, Nov 3 2020 11:53 AM CST
Just like last year, Blizzard is giving away five free lootboxes for just signing into Overwatch...and here's why that's a big deal in the gaming realm.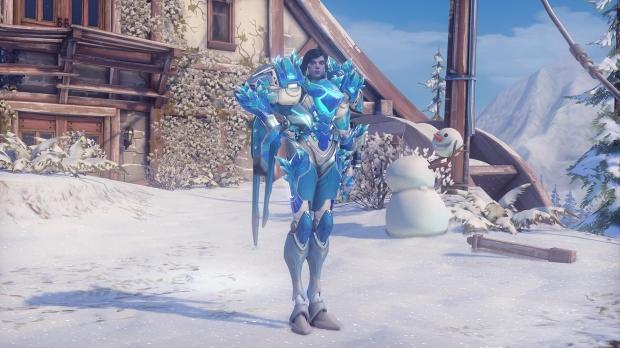 For service games, engagement is a major driver for success. Big-name publishers like Take-Two Interactive, EA, Ubisoft, Activision and, of course, Blizzard, all have nearly mastered the art of engaging players with a number of multi-faceted plans. One of the main strategies used to achieve this is giving away free in-game content to stimulate--and ideally grow--the playerbase. This content varies widely from huge free patches that add loads of new quests, items, characters and most importantly, new optional content to buy. These updates are extremely strategic and the publishers will typically roll them out every two months or when the playerbase dips--new content will almost always push lapsed players to jump back in.
So what better way to get Overwatch players back into the mix, outside of new maps and characters? Give them a smattering of "free" lootboxes that will likely fuel their progression grind, and thus keep them playing. And that's just what Blizzard is doing: the games-maker is giving away five free lootboxes to everyone who signs into Overwatch as part of its Winter Wonderland event, which ends on January 1. This limited timeline is also strategic and prompts players to jump in and grab their items, and once doing so, they're likely to keep playing to show off their skins if they get something they want (or something they like).
"Celebrate the holiday season with Winter Loot Boxes, filled with new skins, emotes, highlight, player icons, sprays, voice lines, and more. You can also purchase items you missed from last year's event with credits for a discounted price. Over 150 cosmetic items are available, but don't wait too long-these Loot Boxes will disappear faster than holiday desserts," reads Blizzard's site.
All in all this is just one example of the big engagement strategies used by bigger publishers. The other big part of the puzzle is monetizing said engagement, which is a whole other story...but let's just say opening lootboxes can be addictive (or rewarding depending on how you look at it) and there's a reason why they make oh-so-much money every year.
Related Tags