Snapchat gives users the choice of retrospective nostalgia
Snapchat has copied Facebook and has given their users the choice of reminiscing over 2017 through their own unique story.

Published Sat, Dec 30 2017 2:26 AM CST
|
Updated Tue, Nov 3 2020 11:53 AM CST
It's not just Facebook that want to show you what you've done over the course of 2017, but now social media powerhouse Snapchat has their own 'Your 2017 Story'.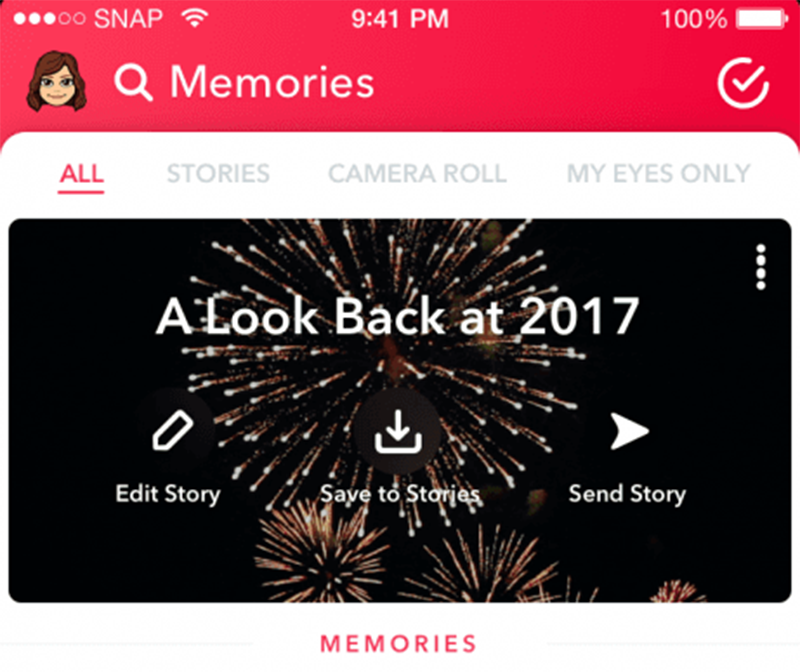 Snapchat being one of the largest social media platforms on the planet has a very wide-spread audience, most users utilizing and enjoying the predominantly visual platform will now be rewarded through what is called "Your 2017 Story."
Snapchat has given its users the option of viewing a story which ranges the entirety of 2017's best moments. Snapchat has done this by accessing saved memories across users phones and uploaded them into one video that summarizes the 'best moments' of 2017.
Snaps that are saved in the users phone under 'memories' will give a unique story that will also have the option to be saved or to send to friends. To find your 2017 summary story simply tap on the 'memories' icon within the Snapchat application, find the 'all' section and it is unmissable from then on.
Related Tags