Ubisoft imagines the future of autonomous cars, without DLC
Ubisoft teams with Renault on the future of autonomous vehicles, enjoying VR behind the wheel.

Published Mon, Dec 18 2017 10:00 PM CST
|
Updated Tue, Nov 3 2020 11:53 AM CST
Ubisoft is working on what the future of autonomous driving could be like, teaming with car maker Renault on a VR experience for Renault's autonomous car.
Renault's concept car 'Symbioz' packs an Oculus Rift headset, with Ubisoft providing the VR experience that changes based on the immediate surroundings. So picture yourself sitting behind the drivers seat, with the car driving itself and you slide on your VR headset, playing games or watching a movie or TV episode.
Ubisoft explained in a news release: "The driver dives into an immersive universe which progressively changes from a realistic representation of both the vehicle and its immediate surrounding, to a futuristic and surrealist landscape".
The company continued: "Ubisoft's experience is connected to the car reproducing the navigation data in real-time, including speed variations, lane changes and surrounding vehicles, making each ride unique while enhancing immersion and escapism. The driver can let go and get away from the pressure of the road, and potentially even forget that the car is driving itself on the highway".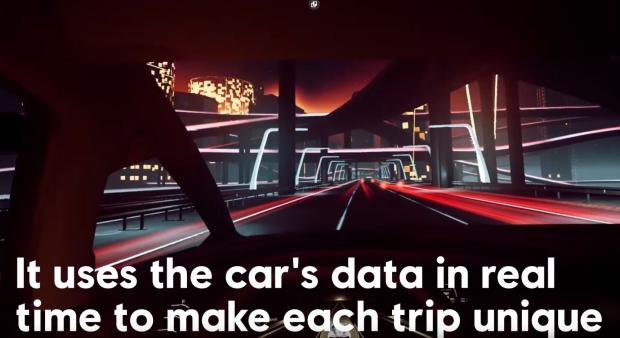 Related Tags