To celebrate the upcoming home video release of 'Terminator 2: Judgment Day 3D', we have fifteen 3D Blu-ray combo packs to give away thanks to our friends at Universal Sony Entertainment.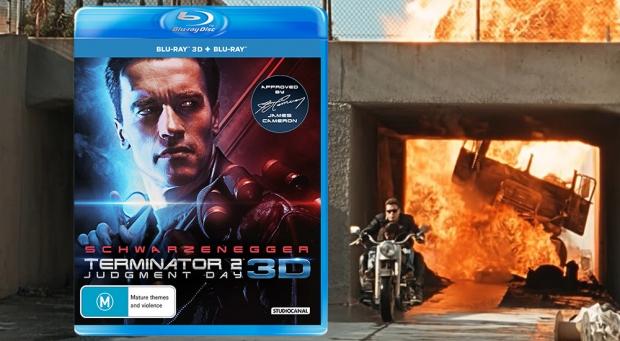 James Cameron's epic action, sci-fi masterpiece starring Schwarzenegger in his most iconic role, has been stunningly restored by Cameron himself. First hitting our screens in 1991 with ground-breaking special effects, this version will take the seminal blockbuster to the next level of effects and into the 21st century for a new generation of fans.
It has been 10 years since the events of Terminator. Sarah Connor's ordeal is only just beginning as she struggles to protect her son John, the future leader of the human resistance against the machines, from a new Terminator, sent back in time to eliminate John Connor while he's still a child.Sarah and John don't have to face this terrifying threat alone however. The human resistance have managed to send them an ally, a warrior from the future ordered to protect John Connor at any cost.The battle for tomorrow has begun...
To go into the running to win a prize, post this article to your social media profiles, correctly answer the below question and send your postal address to ben at TweakTown dot com before the competition closes on December 8.
What date did Skynet become self aware?
'Terminator 2: Judgment Day' is available to purchase on 4K Ultra HD Blu-ray, 3D Blu-ray combo pack and Blu-ray at leading Australian retailers right now.