Analyst: Sony's focus on unique game stories is 'unusual'
An IDC analyst says that Sony's penchant for unique storytelling in games is unusual in the industry, but pulls in lots of gamers.

Published Thu, Dec 7 2017 1:23 PM CST
|
Updated Tue, Nov 3 2020 11:53 AM CST
Sony's ring of first-party studios are known for releasing diverse games--a move that's increasingly different than the normal range of Call of Duty's, Battlefronts, and PUBG's of the gaming world.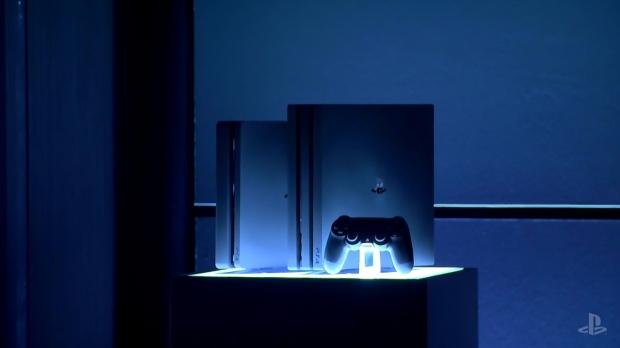 PS4 exclusives are usually quite different than anything else you find on the market. Sony has helped release quite a few exclusives that are all unique, including Bloodborne, Horizon: Zero Dawn, and Hideo Kojima's upcoming game Death Stranding. Exclusives account for a percentage of why gamers buy the console itself, and according to IDC Director for Gaming and VR Lewis Ward, Sony's penchant for deep, immersive storytelling is a unique position for the industry.
"Well, like Nintendo, Sony has a massive worldwide game development team. Sony of course makes movies and music and other forms of entertainment, so understanding story structure and character development is in their DNA. If you notice, they really don't make free-to-play games that are open-ended and therefore have no clear conclusion other than player burnout," Mr. Ward said in a recent interview with GamingBolt.
"Sony's internal studios like to tell beautiful looking stories that have some emotional impact, possibly with a deeper message or philosophy buried in them if you think about them. That's an increasingly unusual position in the games industry. As far as exclusives games go, see this figure."
In a coincidental announcement, Sony today said that it has sold over 70 million PlayStation 4 consoles to date. The software attach rate has also grown by almost 200 million units since June, meaning every PS4 owner has about 9 games.
The games-maker is re-committed to making new games that inspire joy and deep feelings, proving this trend is far from over.
"Entertainment has evolved over the years: it started in the world of text, then we had cartoons with pictures, which then adopted movement and turned into anime and films, and they have become interactive. Games continue to evolve absorbing the best or the best of all types of entertainment along with the advancement of technology. Today they are the most cutting-edge format of entertainment," Sony Interactive Entertainment Japan and Asia President Atsushi Morita said during the 2017 PlayStation Awards.
"They offer absolute fun, they have the power to move our hearts, and we want to convey the wonder of games to more people, and establish games as something that connects people, something that people can enjoy even casually. We would like to raise games to an ever-higher dimension."
Related Tags