State Rep. wants gamers to stand up against lootboxes
Hawaii State Rep. Chris Lee isn't giving up on his quest to thwart predatory lootbox gambling.

Published Wed, Dec 6 2017 11:06 PM CST
|
Updated Tue, Nov 3 2020 11:53 AM CST
Hawaiian state Representative Chris Lee (D) recently lambasted Electronic Arts and Disney for creating an "online Star Wars gambling casino" with Battlefront II, causing yet another peak of the dreaded controversy. Now Rep. Lee is calling on gamers to call legislators to put pressure on the industry.
Microtransactions and lootboxes aren't anything new in the industry. Most online live service games have them in some form whether its cosmetics or blind bag style lootboxes, these optional purchase models allow an engagement-churning cycle that funds a steady stream of new content to keep players engaged over months or years. But without the disclosure of odds, such as in China, publishers have a sort of free reign--it's almost like a new frontier of sorts. But Hawaii State Rep. Chris Lee wants to bring the law to the Wild West of gaming.
In a recent video State Representative Lee is asking gamers and consumers to stand up to lootboxes and "predatory gambling practices" so the games industry has the opportunity to change. Of course this would disrupt a billion-dollar market that keeps major publishers like EA, Take-Two, Ubisoft and Activision raking in earnings quarter after quarter, and depending on the regulation, the industry could be hit with big growing pains as it adapts towards a new model.
"The concern is that, and this is apparently what happened and is third hand and yet to be verified, but you can go in and once the algorithm identifies a player who's likely to keep spending money to buy one unicorn thing that they're after, then they lower the odds and you keep spending more. It's absolutely unethical and unfair. So how do we ensure that it doesn't happen to anyone. That's really where this accountability piece comes in," Mr. Lee said in the video, referring to "whales" who typically spend hundreds or thousands of in-game purchases.
State Rep. Lee's biggest statement in the video has to be his explanation that things probably won't change overnight, but if gamers, consumers, and everyday people pressure their legislators and representatives enough the states could start regulating these purchases in such a way that sparks gradual change in the industry.
The trick is to keep pressure on video games publishers, he said. Analyst firm SuperData recently outlined how this could affect the industry in three different ways.
"The most obvious thing is prohibiting games with predatory gaming mechanics to those under 21. That's something that I think everybody should be able to agree on. And that might be enough because if you're taking away that share of the market from the gaming industry they might actually change games across the board for the better.
"We don't need to change the laws in every state we just need to keep the conversation going to keep pressure up and ultimately get enough attention into this issue so that laws in a couple states change and that might be enough to compel the industry to build games that meet those laws and stop exploiting folks who might have gambling addictions and actually create better games."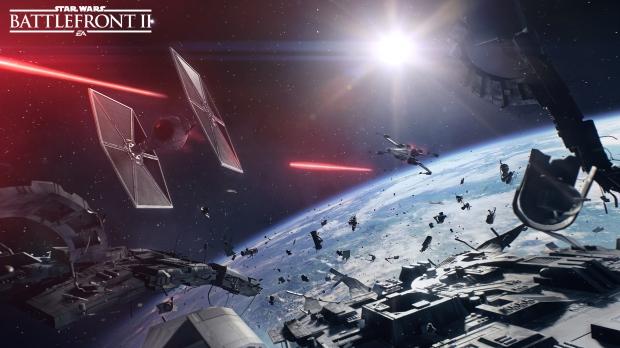 Related Tags