To celebrate the home video release of 'Atomic Blonde,' we have one a huge giveaway for a lucky fan, which includes a copy of the source material graphic novel 'The Coldest City,' signed by author Antony Johnston and a Blu-ray copy of the film. 14 runners-up will all take home a copy of 'Atomic Blonde' on Blu-ray, courtesy of our friends at Universal Sony Home Entertainment.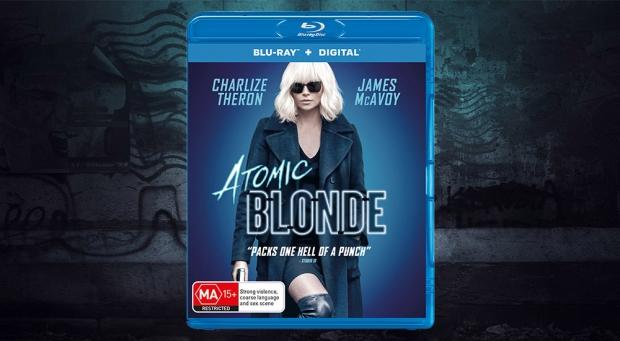 An undercover MI6 agent is sent to Berlin during the Cold War to investigate the murder of a fellow agent and recover a missing list of double agents. Oscar winner Charlize Theron explodes into summer in Atomic Blonde, a breakneck action-thriller that follows MI6's most lethal assassin through a ticking time bomb of a city simmering with revolution and double-crossing hives of traitors.
The crown jewel of Her Majesty's Secret Intelligence Service, Agent Lorraine Broughton (Theron) is equal parts spycraft, sensuality, and savagery, willing to deploy any of her skills to stay alive on her impossible mission. Sent alone into Berlin to deliver a priceless dossier out of the destabilized city, she partners with embedded station chief David Percival (James McAvoy) to navigate her way through the deadliest game of spies.
To go into the running to win a prize, post this article to your social media profiles and send your correct answer to the following question (along with your postal address), to ben at TweakTown dot com before the competition closes on November 17.
What year did the cold war end?
'Atomic Blonde' is available to purchase on 4K Ultra HD Blu-ray, Blu-ray and DVD at leading Australian retailers from November 15.