Qualcomm ships Centriq 2400 chips, aims at Intel's new Xeon
Qualcomm taps Samsung 10nm FinFET process for its new Centriq 2400 family of ARM server SoCs.

Published Wed, Nov 8 2017 9:48 PM CST
|
Updated Tue, Nov 3 2020 11:53 AM CST
Qualcomm has announced that commercial shipments of their new Centriq 2400 family of server CPUs, which are made on Samsung's fresh 10nm FinFET process and pack a huge 18 billion transistors into an area of 398 mm².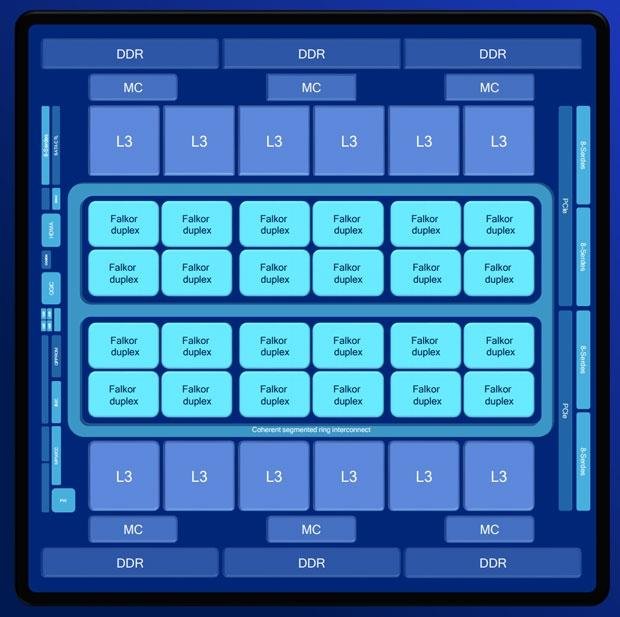 Inside, Qualcomm's new Centriq CPUs have up to 48 single-thread 64-bit ARM v8-compliant cores, a custom design that Qualcomm has dubbed Falkor. These cores have a base clock of 2.2GHz while the peak clocks ramp up to 2.6GHz on the Centriq 2460.
Each and every Falkor core has 64GB of L1 instruction alongside something Qualcomm calls "24KB single-cycle L0 cache" that is made for low-power operation, bringing it up to a total of 88KB of l-cache per core. In total, the Centriq 2460 has 48 cores, 60MB of cache, 2.2/2.6GHz base/peak frequency, and 120W TDP.
The Centriq 2452 is knocked down to 57.5MB of L3 cache, the same base/peak CPU clocks, and same 120W TDP. The lower-end Centriq 2434 has 40 CPU cores has 50MB of L3 cache, and 2.3/2.5GHz base/peak frequency with a slightly lower 110W TDP.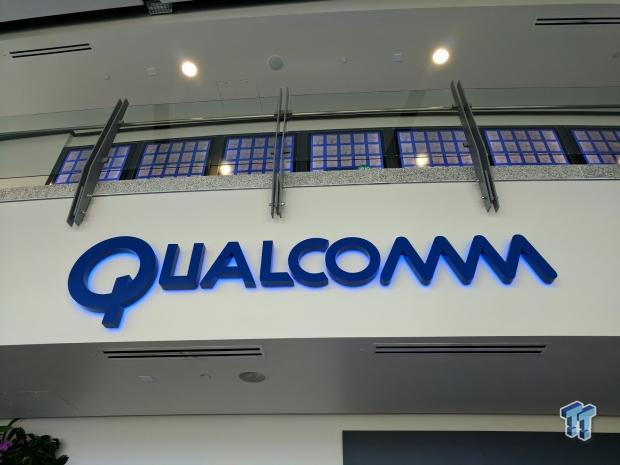 Qualcomm is using up to 60MB of shared L3 cache on those cores through a fully-coherent, bi-directional multi-ring interconnect that packs 250GB/sec aggregate bandwidth. The memory controller has up to 6 channels of DDR4 memory at up to 2667MT/s, with a maximum of 768GB of DDR4 RAM supported per Centriq SoC.
Qualcomm is aiming their new Centriq processors at Intel's new Xeon Platinum, Xeon Gold, and Xeon Silver platforms. The new flagship Centriq 2460 fights the Xeon Platinum 8180 (120W vs 205W TDP), the Centriq 2452 against the Xeon Gold 6152 (120W vs 140W) and the Centriq 2434 against the Xeon Silver 4116 (110W vs 85W).
The company says its new Centriq family of processors will be best suited to highly-threaded applications, microservices and containers, and any "scale-out" platform that needs lots of cores per node and per rack. Qualcomm is fighting against Intel and AMD with their new Centriq platform, and it couldn't be more exciting.
Related Tags