Sharp NES TV: a curious piece of 1980s gaming magic
Blast from the NES past.
Published
1 minute & 4 seconds read time
Did you know: Sharp once made a television set with a Nintendo Entertainment System built right in? Let's take a closer look.
Back in the 1980s, Sharp teamed up with Nintendo to make a nifty invention that will probably be the face of video games in the not-too-distant future: a TV-video game console combo. Behold the My Computer TV C1, an invention that saw a Sharp TV with a built-in NES console to make the ultimate all-in-one entertainment package. The NES TV (sounds a lot better than its actual name!) came out in 1983 in Japan, the same year the Famicom debuted, and came in 19-inch and 14-inch models selling for $1,278 and $819 respectively. In 1989, the nifty package traveled overseas and released in the U.S. as the Sharp Nintendo TV (aka the GameTelevision)
YouTuber Kelsey Lewin highlights this unique Sharp-NES TV's history and talks about how this little slice of history impacted the gaming world. For instance, since the Sharp NES TV had native RGB output, it was the best possible display for NES games at the time, and many gaming publications used it to take screenshots. And the NES built into the TV is almost identical to a retail NES model sold separately.
I'm wondering when the games industry will come full circle and see Sony release a PlayStation 4K Television with a built-in PS4. Maybe some day...but not for a few years yet.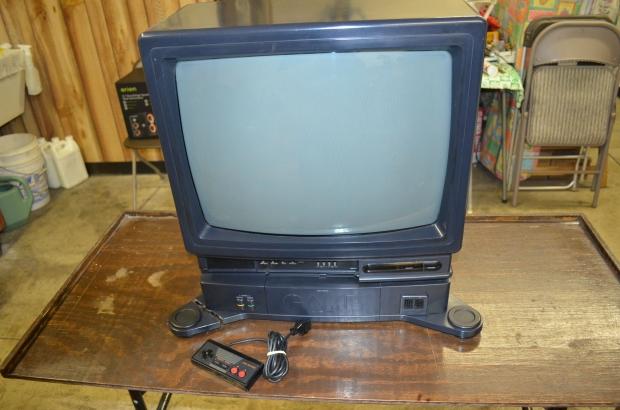 Related Tags