Riot Games founders are 'back in the trenches'
Riot Games founders are shifting away from management to get 'back in the trenches' and focus on making games.

Published Fri, Oct 13 2017 11:18 AM CDT
|
Updated Tue, Nov 3 2020 11:53 AM CST
The founders of billion-dollar titan Riot Games have shrugged off managerial duties to focus on their passion: making great games.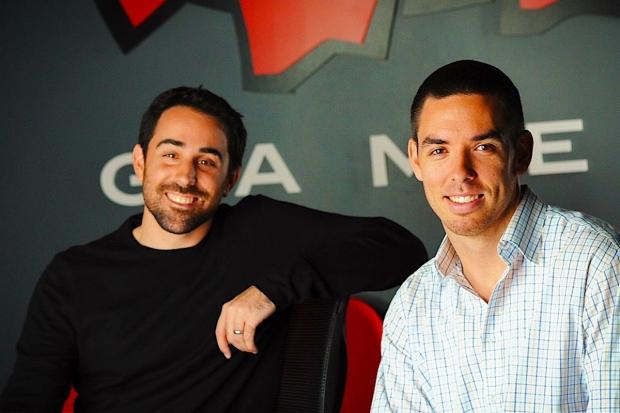 After years of handling the business of running a colossal video games company like Riot Games, Marc 'Tryndamere' Merrill and Brandon 'Ryze' Beck are happy to be back in the trenches of games development. In a recent announcement post the founders happily proclaimed they are switching things up: instead of tackling the numbers side of things, the duo will be more intimately involved with League of Legends on the ground level, going back to their roots and focusing on the magic that makes the game tick.
The Rioters note that the company has grown to 2,500 employees across 20 offices across the globe, and this growth acts as a cushion for widespread support not only for League of Legends, but Riot's other projects as well. "But this growth also meant that the majority of our time is allocated to "managing" the company rather than focusing on creating incredible experiences for players, which is what we really love to do," the founders said in the joint statement. "In our new roles we're going back to focusing on what is ultimately the most important thing we do: making great games."
Tryndamere and Ryze further detail the organizational changes happening at Riot to ensure the ship stays on course.
"Dylan Jadeja (CFO), Scott Gelb (CTO), and Nicolo Laurent (President) will tank company operations; all three are longtime Rioters who have been integral to shaping our company's vision, strategy, and culture over the last decade. We are thrilled to be able to have a great team of such capable leaders and look forward to working with them to finally put the "s" in Riot Games."
It'll be interesting to see how the founders dust off their dev skills and switch things up in League of Legends--and maybe a new project or two.
Related Tags