Oculus announces wireless Oculus Go VR headset for $199
Oculus announces a middling standalone VR headset that sits between mobile-powered Gear VR and higher-end Oculus Rift.

Published Wed, Oct 11 2017 4:36 PM CDT
|
Updated Tue, Nov 3 2020 11:53 AM CST
Oculus has announced the wireless Oculus Go, a standalone VR HMD that sits above traditional mobile VR headsets like the Samsung Gear VR and below the higher-end PC-powered Oculus Rift headset.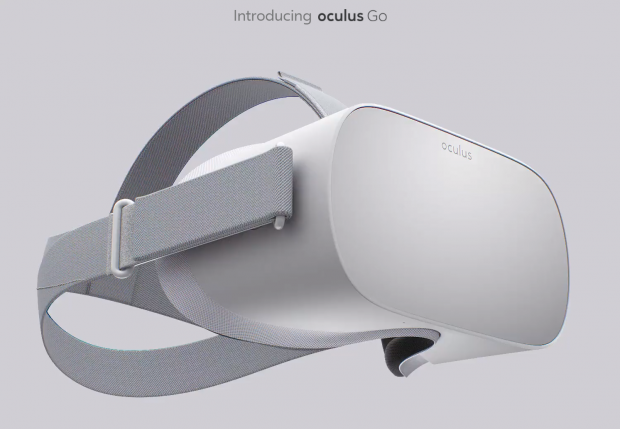 The new wireless Oculus Go is a way to make virtual reality more accessible to mainstream users while blending features from the Rift, and targets the "sweet spot between high-end PC headsets and mobile solutions," Oculus said during today's Connect event. The Oculus Go is essentially a knee-jerk reaction to the Rift selling so poorly because of low accessibility--not everyone has a higher-end PC that can support VR.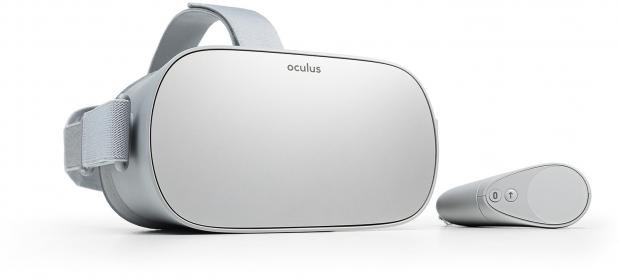 This new headset costs $199, and is standalone so it doesn't require any tethering to a PC or mobile device to operate, unlike the Gear VR and Rift. Oculus touts a "super lightweight design" that sports a self-contained mini PC that can power VR gaming experiences found on the Samsung Gear VR--but Oculus didn't stipulate whether or not the Go can run traditional Rift VR games (probably not). The Oculus Go also features "next-gen" VR lenses and a WQHD 2560x1440 resolution LCD display. Built-in headsets beam spatial audio for a more immersive experience.
Oculus Go comes with a mini controller that can be used to play games, experience 360-degree video and content, and VR social apps.
The Go isn't meant to replace the Rift, but sit alongside it in a family of VR headsets. Oculus also permanently cut the Rift's price tag down to $399, which includes two Touch controllers, sensors, and a few free games/apps.
The Oculus Go will release Q1 2018 starting at $199.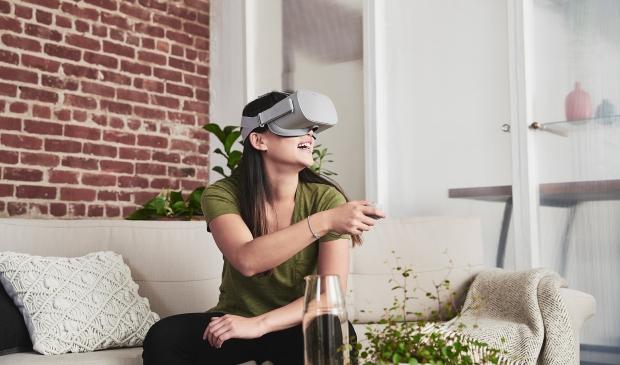 Related Tags