To say Shadow of War's lootboxes are a contentious point is a huge understatement. Gamers everywhere are up in arms in protest of WB Games' decision to put paid loot box microtransactions into Middle-earth: Shadow of War, but developer Monolith says the game is fully balanced so that gamers won't have to spend an extra dime. You can either spend time or money to progress in the game.
The landscape of video games has changed. Long are the days when a $59.99 game is shipped 100% complete; now games are inundated with season passes, microtransactions, DLC, and other content that makes the industry billions of dollars. Depending on who you ask, these trends are hurting and helping the industry: games now have much more content than before, and devs are armed with a huge pool of resources and funding to ensure their creations get continually updated to preserve quality and add new things to do. But some games use psychological trickery to marry engagement, MAUs, and other strategies together to push gamers towards buying loot boxes or in-game currency, setting off a Pandora's Box moment that typically ensures these first-time buyers become regular spenders that spin the billion-dollar flywheel.
But Middle-earth: Shadow of War doesn't fall into the latter category, at least according to design director Bob Roberts. In an interview with Eurogamer Mr. Roberts affirms that Shadow of War is being finely tuned and balanced so that gamers aren't directed towards the game's loot boxes, and that only those who have really made up their mind to purchase the time-saving boxes will do so. In other words, gamers won't be tempted to buy loot boxes because the game will continually give you enough resources to fuel your experience, but only as long as you play of course (this is also known as "the grind").
"We're working our tails off to make this massive game and as a designer - the design director - I focus on balancing it," Mr. Roberts said in the interview. "We do a ton of playtesting and make sure it is tuned to a setting where people can enjoy it. We kept all of the loot boxes and the economy of real-world money turned off in playtesting so we know we are balancing around an experience which is rewarding without any of that stuff."
The design director goes on to say that, contrary to reports, Shadow of War can be played 100% offline and players can play the full game without putting any extra cash on the line.
"No - absolutely not. 100 per cent not," Mr. Roberts said when asked if the team had any ulterior motives or would push gamers to buy boxes with in-game prompts. "It is important to clarify this as there were a couple of misconceptions. First, the concern about balancing - hopefully when it is out there and people are able to talk about their experiences then the balancing question will be answered, hopefully by people you trust to play through it and see that.
Read More: Shadow of War will be monetized with loot boxes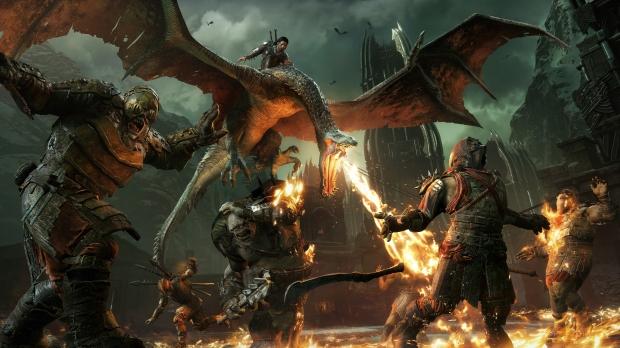 Finally, Mr. Roberts gives his rationale on why loot boxes are even featured in the single-player game at all. Essentially it comes down to a time-saving measure and making Shadow of War accessible to gamers who don't have 100 hours or so to invest into a big, expansive experience like Shadow of War.
"In the game you earn resources at a regular pace and the systems are tuned to that so you don't need another option. At the same time, it's there as a player choice," he said. "It's there, from my perspective, for people who are protective of their spare time and scared when a massive game comes along that they're not getting to see the full experience."
"It's putting more control in people's hands - saying, you know how you play best, you make that choice."
As the saying goes, the proof is in the pudding, but Mr. Roberts is confident gamers will find the balancing act which he's labored continuously on to be favorable and not totally skewed towards paid lootboxes like, say, NBA 2K18.
But with Shadow of War there's much more to talk about than microtransactions, and Mr. Roberts hopes gamers will engage the developer about these extra new modes and features rather than loot boxes always stealing the conversation.
"We have announced a load of new content and we're trying to find out what people think about those things but the conversation keeps coming back to that [loot boxes]. It's interesting to see the discussion but we want to get people's opinions on more than just that."