Toshiba misses deadline to sell NAND chip business
Negotiations on Toshiba's chip unit sale remain gridlocked as the Japanese storage-maker holds out on accepting a deal.

Published Fri, Sep 1 2017 12:17 PM CDT
|
Updated Tue, Nov 3 2020 11:54 AM CST
Toshiba, the second top manufacturer of NAND flash storage in the world, has missed a deadline set forth by company leadership to sell its Toshiba Memory Corporation storage business.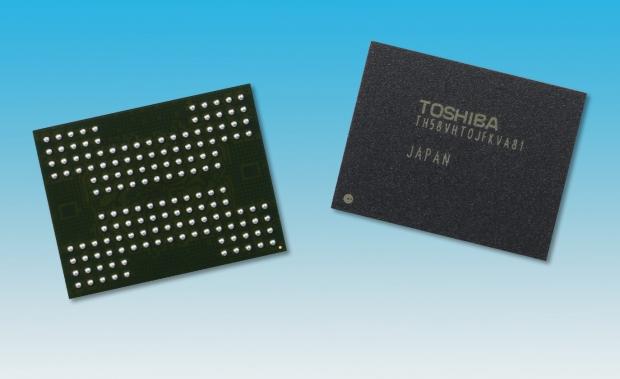 Three major groups are vying for purchase of Toshiba's chip business, which is currently valued at up to $18 billion, as the company aims to recoup the massive $8.7 billion in losses from its buckled Westinghouse nuclear power plant. Suitors for the chip business include a consortium led by storage giant Western Digital, a group led by investment firm Bain Capital, and a Japanese-led consortium led by Hon Hai Precision Industry Co., Ltd., also known as Foxconn. The beleaguered Tokyo-based storage company has failed to meet the internal deadline to sell its chip business by August 31 and negotiations between Toshiba and its suitors remain stalled.
Mobile juggernaut Apple is aligning with Bain Capital's consortium, sources tell Reuters, in an effort to secure a key position in pricing authority. Apple is a top consumer of Toshiba's flash memory and uses the chips in its wide range of products including iPhones.
In an official statement Toshiba said that it "exercised its best efforts to reach a mutually satisfactory definitive agreement," but negotiations simply didn't meet the criteria for an agreed sale.
Toshiba says it will continue negotiations and attempt to meet an agreement at the "earliest possible date," but iterates that it won't budge on its requirements, which include ensuring the sale delivers positive equity for the company.
Related Tags