Shenmue III will be very familiar to veteran fans
Longtime Shenmue fans won't have to squint while playing Shenmue III.

Published Wed, Aug 30 2017 6:08 PM CDT
|
Updated Tue, Nov 3 2020 11:54 AM CST
Yu Suzuki, the creator of the beloved Shenmue franchise, affirms that the massively anticipated third chapter will be instantly recognizable to old longtime fans.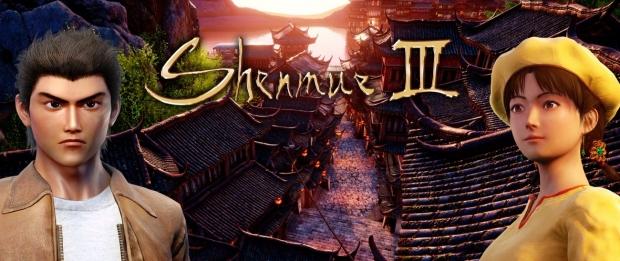 Playing Shenmue III will be like slipping on a familiar glove that fits like a charm--at least that's the drift of Yu Suzuki's affirmations. In a recent interview with Metro, Mr. Suzuki said the upcoming RPG, which has been delayed to 2018, will be quite similar to the original games.
"The style of game will be very similar to the original, but we will of course be adding some new features as well. The style of control from the original game is one thing that will be updated, but that is natural given modern controllers and the advance of that type of technology," Mr. Suzuki said in the interview.
"I don't think it's necessary to change the basics of the gameplay. If I change it too much the existing fans will be very upset. Although I am always making up new ideas and things to add to the game, which can be a problem for my team who are trying to implement these ideas."
The legendary Japanese developer says the team at Ys Net is currently looking at a mix of 70-30, that is 70% familiar and 30% new.
"At the moment we are trying to keep it to 30% new and the keep the other 70% of the game similar to the original. But the design is constantly changing and I am always coming up with new concepts that we can try to add to the game if there is the opportunity."
But what about new features, and story content? How will Shenmue III set itself apart from the original games and make a name for itself? Suzuki doesn't give any actual clues to the storyline or features, but he does say that his love for movies is always feeding his imagination--and new ideas for the sequel.
"But it is not just the progress of video games technology that has changed over the years. Over all this time I have been watching many movies as well, like over 800 movies or so in the last 15 years, and they also become an influence on the game and I take elements from them I think could be used to fit Shenmue III," he said.
"So I have broadened my experience in many areas that will impact the game. But of course we have to deal with different resources with Shenmue III. With the original there was a much bigger team and budget, so I must carefully select what goes into the new game."
Shenmue III is slated to release in the second half of 2018 for PS4 and PC. Deep Silver will be publishing and distributing the game on these platforms.
Related Tags