Overwatch add Deathmatch modes, new patch live
More shooting, less objectives.
Published Wed, Aug 30 2017 6:44 AM CDT
|
Updated Tue, Nov 3 2020 11:54 AM CST
Overwatch fans today were treated to a new patch update, and boy is it packed full of goodies including new game modes, new map, hero changes and previously reported changes to season 6 of competitive play.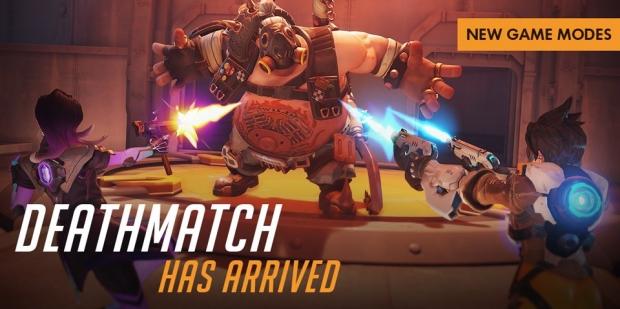 Two new game modes have been added to the Overwatch Arcade, Deathmatch and Team Deathmatch. Deathmatch sees eight players go head-to-head until one player scores 20 points. Simple, right? Not exactly, a death will deduct a point while landing the final hit and earning a kill on an opponent will earn you a point.
Team Deathmatch is essentially the same concept, with two teams of four players face off until one team scores 30 points. There is a slight twist however, if a player selects Mercy and a resurrection occurs before the respawn, a point will be deducted from the other team's score. Making Mercy a valuable inclusion to your team.
Blizzard have introduced a new map, Château Guillard, a specifically made map for Deathmatch play. Deathmatch also sees several modifications to current maps to accommodate the new game mode.
The final patch updates include the previously reported changes to Season 6 of competitive play and hero updates. This sees some minor changes to heroes, not D.Va or Mercy as previously rumoured, but Roadhog, Junkrat, Orisa and Widowmaker all receiving slight buffs.
For more detailed information, visit Blizzards Official Patch Notes.
Related Tags