Gearbox teases new card-based shooter hybrid Project 1v1
Gearbox Software chases two key industry trends with its new card-based shooter mashup Project 1v1.

Published Wed, Aug 9 2017 9:29 AM CDT
|
Updated Tue, Nov 3 2020 11:54 AM CST
Having failed to capture the FPS market with its now free-to-play shooter Battleborn, Gearbox Software is ready to try again...this time making a game that combines two key lucrative industry trends into one.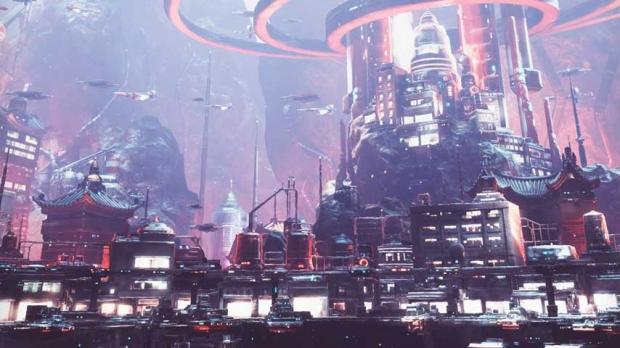 Borderlands developer Gearbox Software today announced a new experimental game codenamed Project 1v1, a "competitive first-person shooter" which aims to combine "the action of a fast-paced 1v1 first-person combat with the metagame strategy of a collectible card game." Essentially what Gearbox wants to do is hit two birds with one stone by tapping the massively lucrative CCG world of Hearthstone as well as the popular, engaging eSports scope of shooters like Overwatch and CS:GO.
The developer plans to hold a short closed technical test this summer across North American servers, but the test will be open to gamers across the globe.
Remember that Gearbox is currently developing Borderlands 3, so Project 1v1 may end up being a short-lived experiment that dies on the vine, but if it actually comes to life, it shouldn't be released for quite some time.
Key industry trends tell us that Project 1v1 will feature microtransaction card packs, and that it will need to be available on all platforms, from PC to consoles and mobile devices in order to make strong revenues. Combining these money-making strategies into a single game is quite complex, and after Gearbox dropped the ball with Battleborn, I'm not sure they're ready to take on such a burden.
Gearbox parent company Take-Two Interactive has recently teased that Borderlands 3 will launch next year in the company's Fiscal 2019 timeline from April 2018 to March 2019. It's unknown how this new game folds into those plans.
Gearbox isn't the only one chasing Hearthstone revenues: Vavle just announced a new DOTA-themed digital card game called Artifact, and gamers aren't too happy about it.
Here's more information about Project 1v1:
Project 1v1 is the code name for Gearbox's top-secret, in-development, competitive first-person shooter that combines the action of fast-paced 1v1 first-person combat with the metagame strategy of a collectible card game.

Project 1v1 will be holding a short Closed Technical Test this summer. We are looking for a limited number of players to test the online infrastructure and learn what players like you think about the game in order to inform and influence future development. The test will be held on North American servers, so international players may experience decreased performance.

GAME MODES

The Closed Technical Test will feature three modes:

RANKED

Get matched with an opponent based on player rating. Win ranked matches to earn experience and crates containing new cards.

CHALLENGE

Challenge a friend to an unranked match.

ARENA

Queue up to challenge the current Arena champion - and win to take their place.
Related Tags