GTA parent company's indie segment is making AAA games
Helmed by Michael Worosz, Take-Two Interactive's new independent developer segment is making AAA games for the publisher.

Published Sun, Jul 23 2017 6:52 PM CDT
|
Updated Tue, Nov 3 2020 11:54 AM CST
Grand Theft Auto parent company Take-Two Interactive has an independent gaming initiative that is making games "intended to be AAA titles".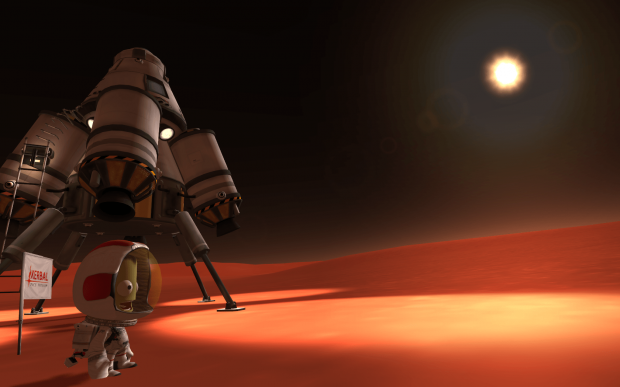 Having already crested the AAA gaming market with billion-dollar IPs like Grand Theft Auto, Take-Two Interactive is now setting its sights on the independent games segment with a new indie-centric initiative. The GTA parent company hasn't revealed specifics about this new indie focus, but it got the ball rolling on the program by purchasing the popular Kerbal Space Program IP and adding it to group of developers directed by Take-Two exec Michasel Worosz.
Interestingly enough, it appears that Take-Two's indie-centered group may be making actual AAA games to supplement the company's release slate instead of crafting AA indies. In a recent interview with Games Industry.biz, Take-Two CEO Strauss Zelnick said that Worosz's group, which includes indie devs and other games-makers, is working on a "number of titles that are intended to be AAA products."
"We have a number of titles that Michael Worosz's group is developing with independent developers, which are intended to be AAA products," Mr. Zelnick said in the interview. "We are quiet about it because there isn't much to say. They are in development and we'll bring those to market as and when. And then within that group is also Social Point. If we are successful with the independent games initiative, and if we are successful with growing Social Point, then that will essentially be a third label of the company."
Read Also: 2K Games lays out five-year plan, wants to release one AAA game a year
Mr. Zelnick spoke of the company's indie gaming initiative at an analyst event last month:
"[The Kerbal Space Program purchase is] just another example of our desire to grow our collection of owned intellectual properties, and this is an opportunity to buy a title that's already successful. Kerbal Space Program has sold about 2 million units and is still in market on Steam, and has new content coming," said Take-Two Interactive CEO Strauss Zelnick at the Cowen and Company meeting.
"We think it's a great intellectual property that fits within our independent games initiative, which we don't talk about much, but is an area of increasing focus."
It's possible that Take-Two could make more acquisitions of popular indie IPs and perhaps even studios to fold into its new and budding games label, and we'll likely hear more information during new quarterly and yearly fiscal earnings calls from the company.
Related Tags