GTA parent buys Kerbal Space Program IP
Take-Two buys up full IP control of Kerbal Space Program.

Published Thu, Jun 1 2017 2:31 PM CDT
|
Updated Tue, Nov 3 2020 11:55 AM CST
UPDATE: We've been informed that Take-Two Interactive didn't actually buy Kerbal Space Program's independent development team, Squad, and instead only acquired the IP itself.
"Take-Two acquired Kerbal Space Program, but not the development team. Squad remains an independent developer," Take-Two Interactive's Senior Manager of Communications Brian Roundy told TweakTown in a recent statement.
Original story is as follows.
Take-Two Interactive is now the sole owner of the Kerbal Space Program intellectual property, the company today announced.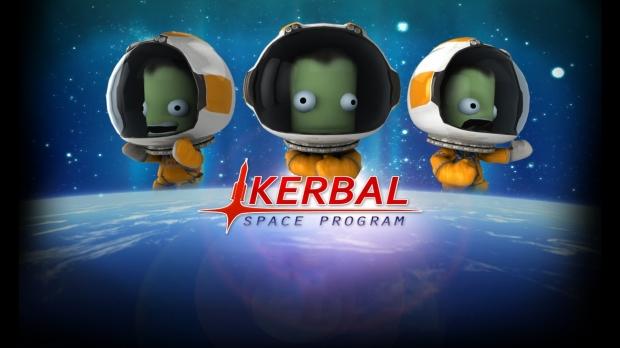 The mega-earning publisher has purchased the popular cross-platform Kerbal Space Program sim from developer Squad for an undisclosed amount, and terms of the sale weren't revealed. However the developers at Squad will continue to provide support for the game on all platforms with continued updates and expansions--including the upcoming Making History Expansion.
Take-Two now owns the IP itself, and the publisher says Kerbal Space Program is now a long-term franchise and is an important stepping stone to the company's allocation and strategic planning in the indie development scene.
Take-Two justifies their purchase by highlighting the IP's success, from the IP's strong 2 million unit sales to its popular 88 Metacritic rating and Steam user score of 97% satisfaction.
"[The Kerbal Space Program purchase is] just another example of our desire to grow our collection of owned intellectual properties, and this is an opportunity to buy a title that's already successful. Kerbal Space Program has sold about 2 million units and is still in market on Steam, and has new content coming," said Take-Two Interactive CEO Strauss Zelnick at the Cowen and Company meeting.
"We think it's a great intellectual property that fits within our independent games initiative, which we don't talk about much, but is an area of increasing focus."
It'll be interesting to see how this changes the face of the game, and whether or not Take-Two will add in microtransactions to fuel more content. The publisher makes a considerable portion of its fiscal year net sales and bookings from recurrent consumer spending, and Kerbal Space Program's 2 million strong multi-platform install base is a prime target for engagement monetization tactics.
For reference on just how lucrative recurrent consumer spend is for the company, 50% of Take-Two's total digital net revenues were from microtransactions, DLC, and in-app purchases; this means in-app purchases raked in raked in almost half a billion dollars in net revenue for Take-Two, or $460.85 million.
We could also see Kerbal Space Program cross over to mobile devices via free-to-play, possibly powered by Take-Two's recently acquired Social Point mobile development studio.
Related Tags