4K textures required in Xbox One X games even on HDTVs
Xbox One X owners will have to download 4K textures if a game supports them even if they're not playing on a 4K UHDTV.

Published Mon, Jun 26 2017 9:13 AM CDT
|
Updated Tue, Nov 3 2020 11:55 AM CST
Microsoft confirms that Xbox One X owners will download 4K assets in games that support them--such as Forza Motorsport 7--even if they're playing on a 1080p HDTV instead of a 4K UHD television set.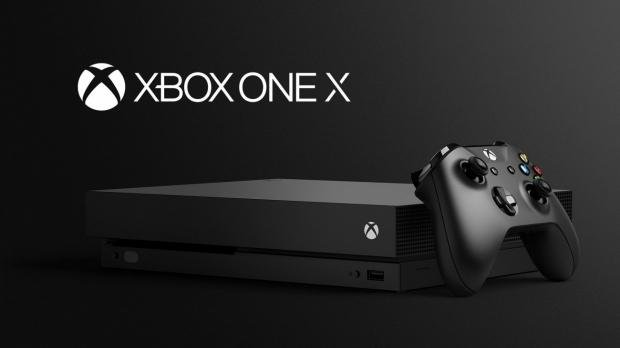 One of my biggest concerns about the new push to native 4K console gaming is installation size. Games are already pretty huge--Halo 5 Guardians was at 90GB+ before I uninstalled it, and Final Fantasy XV is at 68GB now on my PS4--but file sizes are about to get a whole lot bigger thanks to native 4K textures. This means that Xbox One X owners will likely fill up their 1TB hard drives pretty fast.
In fact, a single game will fill up roughly 11% of the Xbox One X's 1TB (real capacity is 931GB) hard drive: Microsoft has confirmed that Forza Motorsport 7 will have a whopping 100GB install size at launch, and that includes the Xbox One X version.
Now Microsoft says that all Xbox One games with 4K enhancement upgrades will automatically include said 4K textures on the Xbox One X, regardless of the display type users own. So this apparently means even if you don't own a 1080p display you'll have to download a bunch of extra 4K textures onto the system. This is likely so that the console can adjust the fidelity via dynamic superscaling, but of course you'll need a 4K UHDTV to see the best results.
"With the launch of Xbox One X, when it comes to game content our intention is to download the correct assets to the correct console," a Microsoft representative told games outlet Stevivor.
"This means, regardless of the TV you are playing on, 4K assets will be downloaded to Xbox One X (if available) and the standard 1080p assets will be downloaded to an Xbox One S."
It'll be interesting to see how Microsoft plans to handle quickly evaporating hard drive space when the $499 Xbox One X ships in November. The console comes with a 1TB hybrid drive that's touted as being much faster than the standard stock hard drives that shipped in the original Xbox One and Xbox One S models, however the limited capacity will be a detriment for games upgraded with 4K textures.
The company hasn't yet revealed whether or not Xbox One X console owners can opt out of the game upgrades and enhancements to save hard drive space. Based on the representative's words, it sounds like the console automatically downloads the assets or that the 4K assets are simply baked into the game download or retail disc.
I hope that Microsoft will clear up any misconceptions in the coming months before the system becomes available for pre-order.
Related Tags