Nintendo wants best third party games on Switch
Nintendo of America President Reggie Fils-Aime says the company wants the best and brightest third-party games to come to the Switch.

Published Jun 26, 2017 6:17 AM CDT
|
Updated Tue, Nov 3 2020 11:55 AM CST
The company behind any new console wants to bring all the latest and greatest games on their platform, and Nintendo is no exception. The Japanese console-maker has expressed interest in attracting key external third-party developers to bring their "best and brightest" games onto its new Nintendo Switch hardware.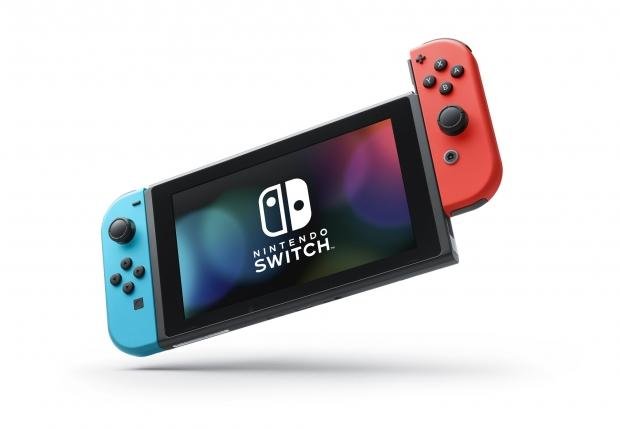 Nintendo has had a hard time convincing key Western publishers and developers to bring new big-name Western games like Far Cry 5, Overwatch, Star Wars: Battlefront II, Assassin's Creed: Origins and Call of Duty: WWII to the Nintendo Switch. At the same time, however, publishers like EA and Take-Two Interactive are experimenting with Switch support with new games like FIFA 18 and NBA 2K18.
Other companies seem reticent to support the Switch for many reasons, including the hybrid console's lower-end power, the console's smallish 3.6 million install base due to early lifetime sales, the fact that it can be played entirely offline on-the-go and forgoing any earnings from live services like microtransactions, and the fact Nintendo has yet to implement an attractive online framework that allows for adequate long-term games monetization and facilitates a strong social online network like Xbox LIVE or the PlayStation Network.
Despite these potential drawbacks, Nintendo of America President Reggie Fils-Aime remains optimistic and affirms the company wants the best third-party games on the Switch. "The conversations we have with external partners really is more about, 'How do you bring your current best and brightest content to the platform?' Because again, that's a different situation," Fils-Aime said in a recent interview with Waypoint.
"There weren't many third-party exclusive games for the Wii U, and more of what we want is certainly yes, a Mario + Rabbids type of experience that's new and fresh, but also what we want are the best current games, like a FIFA 18, to come on the platform."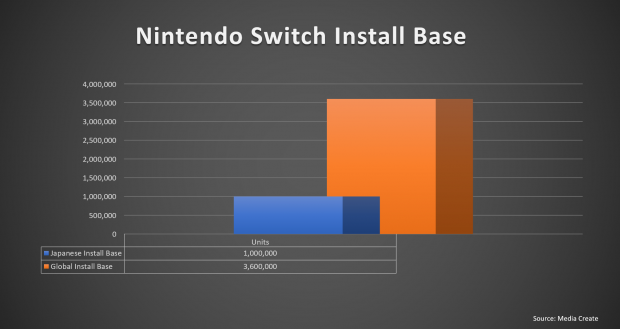 Analyst firm IHS Markit forecasts the Nintendo Switch has sold 3.6 million units worldwide.
Right now it seems too soon to tell if major publishers will treat the Switch is a viable platform for their biggest games. EA is certainly eager to test the waters with FIFA 18, which includes full Ultimate Team support for strong monetization via in-game purchases, and NBA 2K18 will do the same with its MyTeam system.
Nintendo's recent E3 2017 showcase revealed what Nintendo is best at: first-party content. While console-makers like Microsoft embrace third-party games for the long run and seldom make console exclusives, Nintendo has always pushed its first-party content the hardest.
Consumers buy Nintendo hardware to play Mario and Zelda games, not necessarily third-party experiences. If anything third-party games help fill-out the release slate and fill in the gaps between major Switch software releases like Splatoon 2 and Super Mario Odyssey.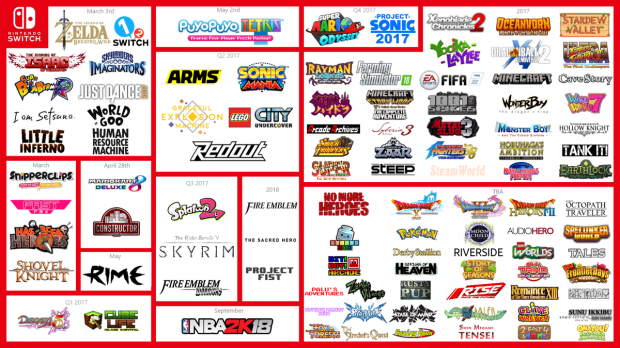 Lots of third-party Japanese developers support the Switch, but Western publishers and devs seem reticent on bringing core franchises to the handheld-console hybrid.
As such, the E3 2017 reel was completely devoid of any current new Western third-party games--just as Wedbush Securities analyst Michael Pachter predicted.
Pachter echoed something quite interesting about the Nintendo Switch's third-party support from Western developers, predicting that the Switch would essentially be a re-release machine for ports of newer and older games coming to--or currently available--on Xbox 360 and PlayStation 3.
"I think you'll be shocked when we get through E3 when there aren't any Western third-party games announced on the Switch. I think you're going to discern a pattern here; I think that Switch titles from the West are going to be limited to only those games that already are being made for the Xbox 360 and PS3," Mr. Pachter said in a recent episode of his Pachter Factor show.
"Games like NBA 2K, sure, it makes sense because they're making it for last-gen. Games like Skylanders, sure, they're making it for old-gen. FIFA, they're making it for old-gen."
"They can resurrect titles like Elder Scrolls V: Skyrim, of course, but I don't think you're going to get anything announced like Red Dead coming to the Switch," Pachter affirmed.
"So I expect zero new Western third-party titles coming to the Switch."
If Nintendo wants to attract Western third-party dev's best and brightest games, they'll have to be willing to play ball and make it worth their while.
Related Tags