Xbox One X not sold at a profit, but that's okay
At $499, Microsoft isn't selling the Xbox One X at a profit. But that's okay, and here's why.

Published Thu, Jun 15 2017 12:17 PM CDT
|
Updated Tue, Nov 3 2020 11:55 AM CST
E3 2017 - Microsoft exec Phil Spencer confirmed that the company isn't making a profit by selling the Xbox One X at $500.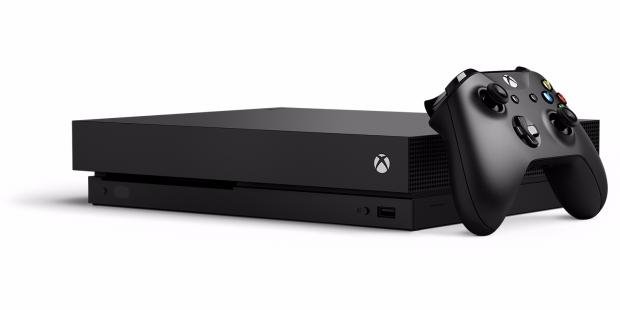 Microsoft isn't making a profit on its new 4K-ready Xbox One X system, and that's okay. Console-makers typically don't make a profit on hardware, but the software and service ecosystem that powers the hardware. This has been true for Xbox for quite some time, especially after its cross-platform union with Windows 10 PCs, effectively turning Xbox into a service rather than a console platform. Microsoft's new $499 Xbox One X console is definitely the world's most powerful console to date with its 6TFLOPs GPU and native 4K gaming support, but the hardware is just the gateway to the real lucrative core of console gaming: software, live/subscription services, microtransactions, and other monetized content that spans a years-long tail.
In a recent interview with Business Insider, Xbox division head Phil Spencer confirmed that Microsoft isn't selling the $499 Xbox One X at a profit. Unless you're Sony, who's banked very hard on hardware sales with its 60 million strong PlayStation 4 userbase, software is typically more important than harwdare.
"I don't want to get into all the numbers, but in aggregate you should think about the hardware part of the console business is not the money-making part of the business. The money-making part is in selling games," Spencer said.
But selling games is really only part of Microsoft's massive-earning Xbox revenues. There's many parts including its subscription-based Xbox LIVE, and key monetization of software and content along the way.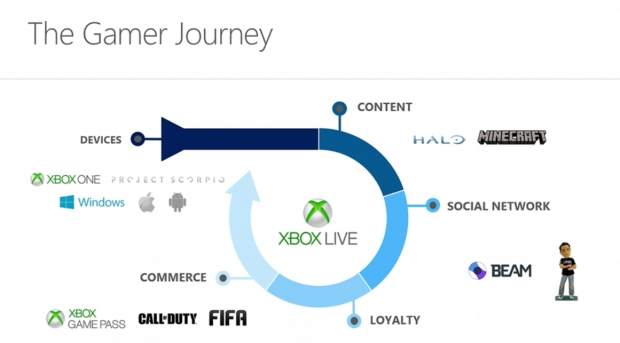 Read Also: Xbox One X won't play every Xbox game in native 4K
Microsoft has made monetizing Xbox LIVE into a science, and has introduce many long-term cross-platform initiatives to facilitate long-term revenue growth. The company just recently created Mixer, a new interactive live-streaming platform that earns Microsoft money from advertisements and subscriptions while actively engaging the community with rewards and unique experiences. Microsoft also rolled out the Xbox Game Pass, which bundles key Xbox One and Xbox 360 games together in an on-demand subscription service akin to EA Access.
Xbox LIVE, no Xbox consoles, is the core to the company's gaming focus. There's a lot to highlight here, but if you want more details be sure to check out my in-depth analysis on Xbox LIVE here.
"This is how we think about it: monetization drives developer power because developers want to come where monetized customers are."
Microsoft has earned a billion dollars monetization Xbox LIVE throughout 2016, which includes subscription services, avatar customizations, microtransactions and monetization across a slew of free-to-play games, and of course marketplace game sales--not to mention the high social engagement throughout the Xbox LIVE framework which feeds the flywheel and keeps it spinning.
The Xbox One X, like all Xbox consoles, are just a gateway to the growing ecosystem of content and games that churns the core of Microsoft's Xbox division. Hardware sales are not the end-all for Microsoft, nor should they be seen as a key indicator to the Xbox division's success--the division has grown into so much more than just Xbox consoles.
The Xbox One X will release November 7, 2017 for $499, and is compatible with all existing Xbox One games and accessories.
Xbox One X confirmed specs
SoC: Highly customized 360mm² AMD System-on-Chip built on 16nm FinFET
GPU: Polaris-derived GPU with 40 Compute Units at 1172MHz, 6TFLOPs of Compute Performance
CPU: Custom x86 "Jaguar Evolved" 8-core CPU at 2.73GHz, 4MB L2 cache
Memory: 12GB GDDR5 memory with 326GB/s bandwidth (12x 6.8GHz modules on a 384-bit bus)
Storage: 1TB 2.5-inch HDD
Media: 4K UHD Blu-ray player
Related Tags