Dead Island 2 dev is making exciting progress
Dead Island 2 is still in development, and Deep Silver is 'excited' about the game's progress. Could we see it at E3 2017?

Published Mon, May 8 2017 2:25 PM CDT
|
Updated Tue, Nov 3 2020 11:55 AM CST
Despite no official details on Dead Island 2, Deep Silver says the game is still in development and making progress.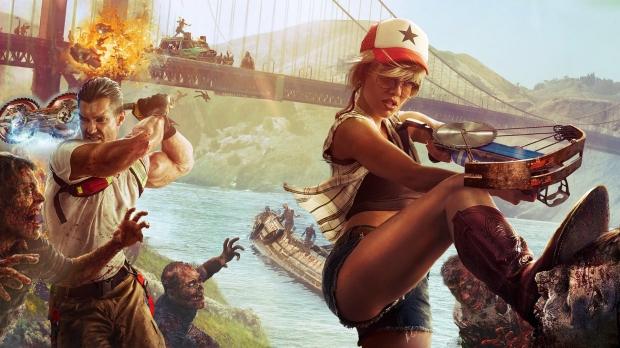 Dead Island 2 has had a troubled development. The sequel was originally in development by German game dev Yager (Spec Ops: The Line), but the studio dropped out and handed development to Sumo Digital because the team had a "better understanding of the brand" without straying to far from Yager's original vision. Back in March 2016, Sumo Digital took over development of Dead Island 2...and then all updates and info ceased.
More than a year later, Dead Island 2 publisher has stayed quiet about the project. Eurogamer decided to break the silence and flat out ask the publisher what's happening with the sequel, and Deep Silver replied by saying the game hasn't been abandoned, and Sumo Digital is making exciting progress.
"Dead Island 2 is in development at Sumo Digital, and we are excited by the progress the team are making with Deep Silver's most successful IP," the publisher told Eurogamer. "When we are ready to share more information, we will."
So Dead Island 2 will still happen, but we still have no idea how far along the game is. Deep Silver just confirmed the game isn't dead and Sumo Digital is still working on the project. Depending how far along the devs are we could see Dead Island 2 showcased at E3 2017 in some form, but that's probably unlikely.
Back in 2016 Sumo Digital promised to exceed fan expectations with Dead Island 2 and to push the zombie genre to a whole new level.
"It's an honor to be charged with the evolution of such an important franchise in Deep Silver's catalog," added Sumo COO Paul Porter. "We're looking forward to exceeding fan expectation with an ambitious design that we're confident will take bone-crunching, visceral, zombie action to a whole new level."
Related Tags