Alan Wake devs making new PS4 game
Remedy's new game, codenamed P7, will arrive on PlayStation 4 and uses the dev's in-house Northlight Engine.

Published Tue, Apr 11 2017 7:14 AM CDT
|
Updated Tue, Nov 3 2020 11:56 AM CST
Remedy Entertainment is working on their next major triple-A game and plans to bring the title to as many platforms as possible--including PlayStation 4.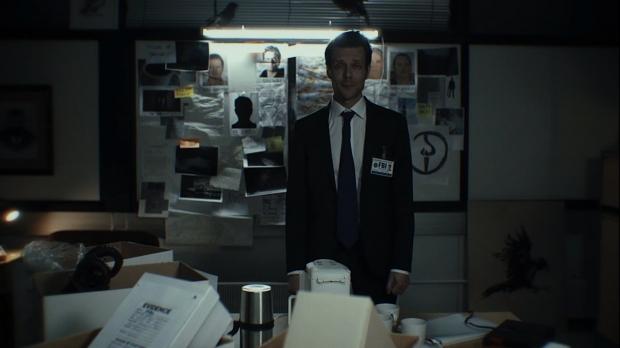 Microsoft's exclusivity deal with the Alan Wake developers at Remedy Entertainment has apparently expired, and the studio has already confirmed its next game will drop on PS4. Considering the lukewarm critical and commercial reception of the studio's most recent release Quantum Break, which used a star-studded cast in a failed attempt to merge film and video games, it's no surprise Remedy wants to broaden its horizons.
The studio is currently co-developing CrossFire 2, a sequel to one of Asia's most popular shooters, and working on a mysterious new game codenamed "P7". While we don't have any concrete info on "P7," Remedy has confirmed the game will use its rather powerful Northlight Engine and that P7 will release on PlayStation 4.
"Remedy is also working on a game project codenamed P7. The company's strategy is to release the game on a wider range of platforms, which is why Remedy is developing its Northlight technology also for PlayStation 4 consoles," Remedy's PR agent Thomas Puha writes.
We've known as far back as April 2016 that Remedy has a new project in the works, but our previous coverage could've been for CrossFire 2 and not "P7".
I'm honestly surprised that Microsoft didn't renew its exclusivity deal with Remedy, especially with its high-end native 4K Project Scorpio console releasing later this year. Remedy's new "P7" game could've been the major high-profile exclusivity boost Project Scorpio new (assuming, of course, P7 is any good).
We probably won't hear anything about Remedy's mystery game any time soon, and I'm hoping for an Alan Wake sequel...or maybe even a game series based on the excellent in-game TV show "Night Springs." Hey, it could happen!
Related Tags