Tekken 7's boxing kangaroo nixed due to animal activists
Worries about animal rights activism causes Bandai Namco to preemptively cut a familiar character from Tekken 7.

Published Thu, Apr 27 2017 11:59 AM CDT
|
Updated Tue, Nov 3 2020 11:55 AM CST
Roger Jr., the hilarious (yet still pretty badass) boxing kangaroo found in the Tekken series, won't be making a return in Tekken 7.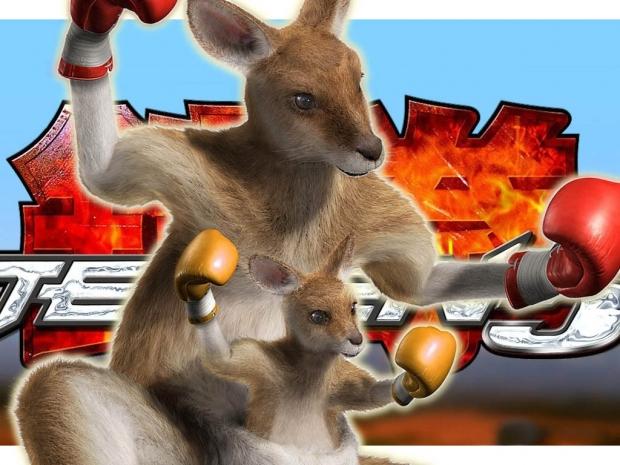 Tekken creator Katsuhiro Harada confirms that Roger Jr. has been cut from Tekken 7's roster due to animal rights activism and sensitivity. While activists didn't actively campaign against Tekken or Bandai Namco to remove the kangaroo, the decision to cut Roger Jr. was a preemptive one. The publisher just didn't want that kind of bad press for their hit new fighting game.
"There was a video of a man's dog being headlocked by a kangaroo, and he punched it in the face. It turned into a big problem. People were complaining about him punching a kangaroo. It seems that in the last few years there's a lot more animal activists - even though they probably wouldn't play our game they would still hear about that, about a kangaroo in our game being punched, and would complain about it," Harada said in a recent interview with VG247.
But what about Kuma? Yeah, he's still in...but I don't know about Panda. Harada says Kuma is still in because a "bear is obviously stronger than a human being."
Anyone who's encountered kangaroos can tell you they're pretty tough and scrappy...and can wreck your day if provoked. I'd like to know what TweakTown's own Anthony Garreffa has to say about the 'roos in Australia!
Tekken 7 is slated to release on June 2, 2017 on PS4, Xbox One and PC.
Related Tags