First Dolby Vision 4K Ultra HD Blu-ray discs announced
Not exactly the titles I had in mind, but we'll take 'em anyway.

Published Tue, Mar 28 2017 10:48 PM CDT
|
Updated Tue, Nov 3 2020 11:56 AM CST
Included in the 4K Ultra HD Blu-ray specification for over a year but thus far unused by any commercial discs, the first Dolby Vision encoded discs are set to arrive in June from Universal.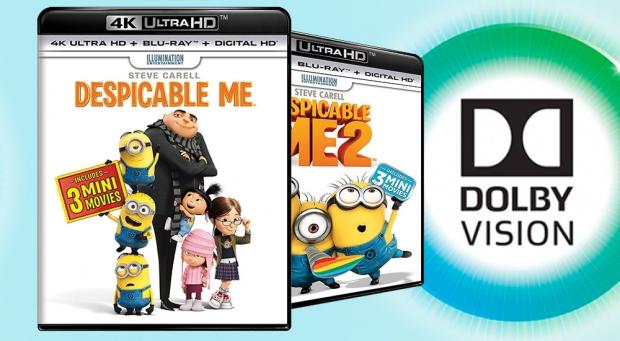 Unfortunately, they're not necessarily blockbuster titles that screams out for such special treastment, nonetheless, the inclusion of the HDR standard on the re-release of 'Despicable Me' and its sequel 'Despicable Me 2' on the 4K standard is a welcome one, which should serve to iron out instances of color banding which can be prevalent on CG animated discs
While there are no Ultra HD Blu-ray players available today that can play back the Dolby Vision HDR layer, second generation players such as the Oppo UDP-203 released late last year will soon enjoy full support via an upcoming firmware update. Early adopters who don't have a compatible TV, or Ultra HD Blu-ray player will still be able to decode the standard HDR-10 layer, which is mandatory for all Dolby Vision titles.
'Despicable Me' and 'Despicable Me 2' are currently available to pre-order from Amazon for $39.98 each, with a release date of June 6th.
Related Tags