How to hold the Nintendo Switch handheld properly
Holding the Nintendo Switch handheld doesn't have to be awkward. Here's the correct way to hold it for on-the-go play.
Published Mar 6, 2017 6:15 PM CST
|
Updated Tue, Nov 3 2020 11:56 AM CST
2 minutes & 20 seconds read time
Nintendo's new handheld Switch hybrid does feel awkward at first, and I've seen lots of people not sure how to actually hold it while they play. So we fired up this quick guide to help everyone out.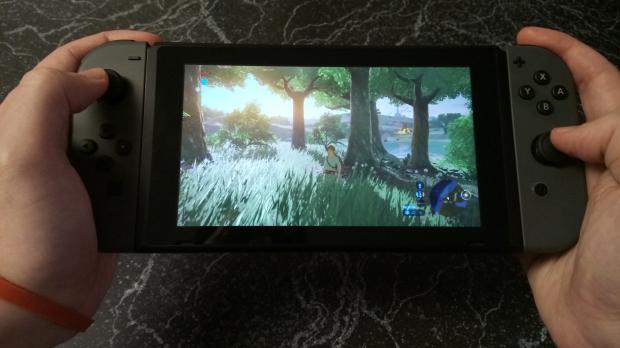 When you first slap in the JoyCons into the Switch and play a game, things feel weird. Since the joysticks are aligned on a non-linear axis like an Xbox 360 or Xbox One controller, and the back is flat instead of contoured, gamers will try to hold it like they would a Wii U. Remember the JoyCons detach into two separate controllers that can be used by two people, and if the joysticks were on the same axis, one player would have the joystick and face buttons on the wrong side.
Now I have to say that the Wii U's linear joystick axes combined with a contoured backing made a quite comfortable tablet-controller. The Switch, however, might not be so user friendly to everyone at first. But there's a trick to the Switch handheld: your hands aren't meant to be equally placed.
Your left hand should be placed like any normal controller, with the left thumb on the joystick, index finger on the L and LZ, and your middle finger against the contoured lip. Your right hand, however, will need to be pushed down a bit so your right thumb is on the joystick, your index finger is on the R and RZ, and your middle finger is curled about 3cm away from the right JoyCon's lip.
Your ring fingers and pinkies can rest comfortably across the Switch's back for more support.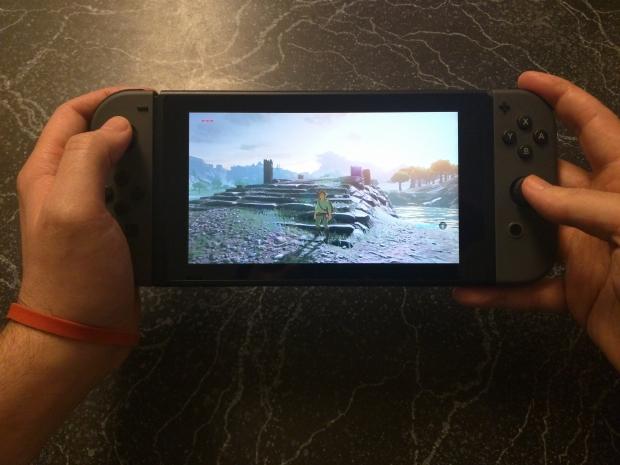 Left hand placement:
Left thumb on joystick

Left index finger on L and/or LZ

Left middle finger right on the left JoyCon's curved lip
Right hand placement:
Right thumb on joystick

Right index finger on L and/or RZ

Right middle finger ~3cm away from the lip and held against the back of the device
Read Also: Nintendo Switch JoyCons work 37 feet away from console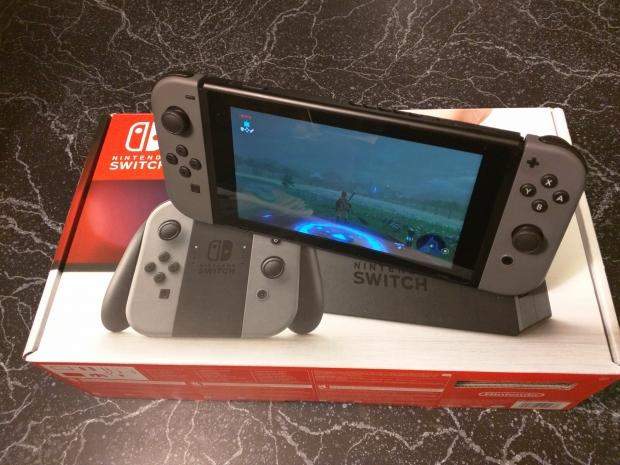 We hope this little guide helped you hold the Switch handheld a little better! Remember, you can't really have fun with a game if you can't control it, so this could make or break a system.
Of course you can always go with the Switch Pro controller and avoid using the JoyCons at all, but Handheld Mode is JoyCon exclusive. The Pro controller is used in Tabletop or TV Mode, so at some point you'll have to learn how to hold the tablet properly!
Keep a look out for more Nintendo Switch coverage as we'll be rocking it out all week. Our feature length review is in the works, and for now be sure to check out our massive Nintendo Switch coverage index for more info on the system.
Related Tags