Nintendo Switch can't download games in sleep mode
Plan on buying digital Switch games from the eShop? Then there's something you should know.

Published Mon, Mar 6 2017 5:11 AM CST
|
Updated Tue, Nov 3 2020 11:56 AM CST
Although Nintendo's new Switch handheld-and-console hybrid supports remote game downloads via Wi-Fi, it actually won't download digital eShop games in Sleep Mode.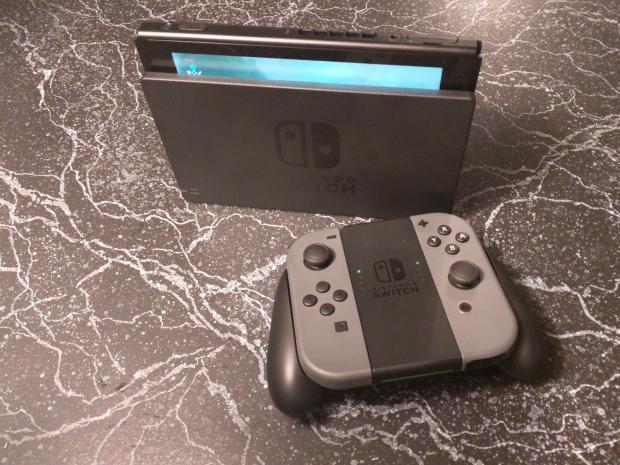 Earlier tonight I bought Shovel Knight: Specter of Torment from the Nintendo Switch's eShop, expecting the console to auto-download the game while it's sleeping in its cradle. However I soon found out that the Switch tablet's Sleep Mode functionality isn't the same as the PS4, and it won't download games while asleep.
According to the status message sent by Nintendo, the Switch has to be awakened out of Sleep Mode before it will download digital eShop games. "Your download will begin once you wake your Nintendo Switch from Sleep mode. The time required to download may vary. You can check the status of your download via the icon displayed on the Nintendo Switch HOME Menu," read the message.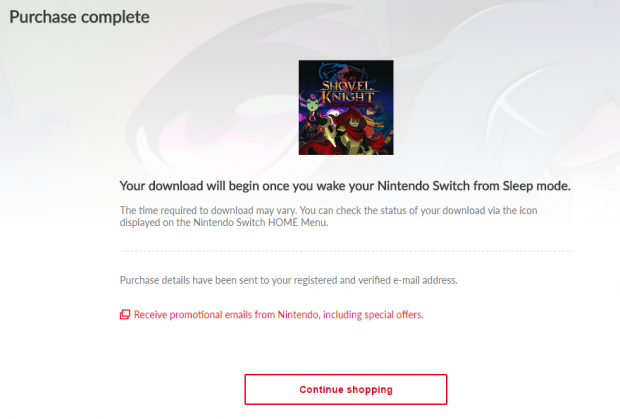 So this tells us the Nintendo Switch's Sleep Mode turns off all functionality to retain battery life when undocked. It also appears the Switch will not charge attached JoyCon controllers while undocked as well.
Keep an eye out for more Nintendo Switch coverage in the future!
Related Tags