Why Nier: Automata isn't coming to Xbox One
Platinum Games reveals why Nier: Automata will skip Xbox One and stick to the more popular platforms.

Published Sat, Feb 18 2017 5:25 PM CST
|
Updated Tue, Nov 3 2020 11:56 AM CST
Platinum Games' latest dystopian action RPG Nier: Automata won't arrive on Xbox One, but it will launch on PC. Why wouldn't the studio--and Square Enix--want to maximize their potential sales by including the game on all platforms? It's simple: Xbox just isn't popular in Japan.
"The main reason for this is that the Japanese market for Xbox One is not strong, so the decision was made to focus on PlayStation 4 rather than to split our efforts across two platforms," game producer Yosuke Saito told Express UK in a recent interview.
Saito goes on to say that being able to focus development on a single platform meant more time to optimize everything to a pristine polish. Wait...one platform? Nier: Automata is coming to PC too, right? Interestingly enough Square Enix hasn't talked about the PC port's release date for quite a while, and PC isn't even listed on Nier Automata's JP site nor on Platinum Games' Nier site.
"The biggest benefit to developing on one platform is that we did not have to split our time, allowing us to focus more on the quality. It is not about whether one platform is better than the other, it's that from a development point of view were can devote more time to one platform."
If Platinum Games is making a PC port for Windows 10 machines, then the devs could've made use of Microsoft's UWP platform to efficiently scale the game onto Xbox One. Of course the game would need to be sold on the Windows 10 for this to happen--but that's not to say that a Steam version couldn't also be sold.
Read Also: Nier Automata deals with death in an innovative new way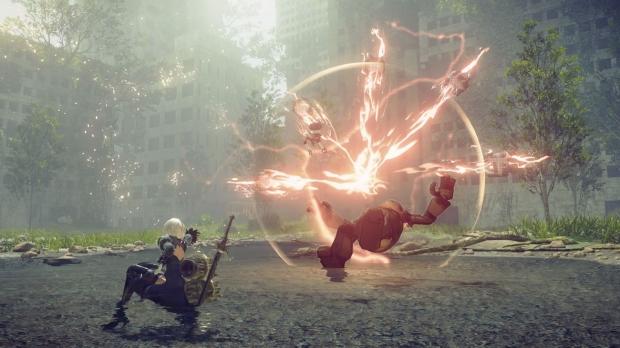 So this interview leaves us with some interesting scenarios. Perhaps the PC port is in jeopardy, or won't release for a long time. Secondly, it appears there's more to the story than just simple optimizations. Sony might have a nice exclusivity contract with Square Enix / Platinum Games that we don't know about.
Of course, Saito's words are absolutely true and this isn't to discount his explanation. I just find it interesting that a PC port would happen on Windows and the studio couldn't run that port through the UWP toolset to make an Xbox One port.
Furthermore, I'd expect Square Enix would want to sell the game on as many platforms as possible to improve the earnings chance. That being said, paying for the manufacturing of a bunch of retail games on a platform that is rather stagnant in Japan isn't such a good idea.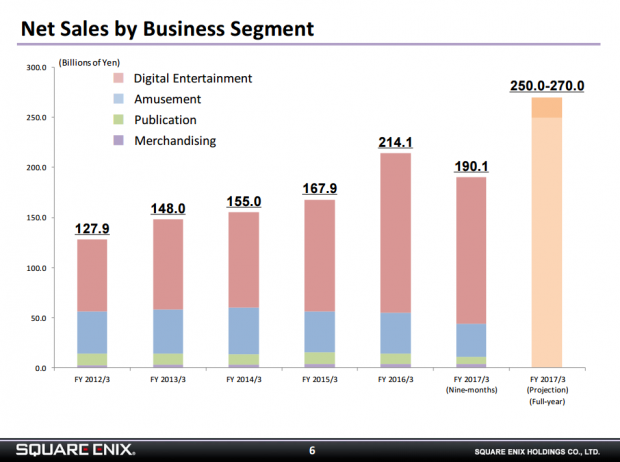 Still though Square Enix likely expects Nier: Automata to help spike its fiscal year earnings to a rather high level. The publisher expects to make $2.2 billion in total-year Fiscal Year 2017 earnings. The fiscal year actually ends a full month after Nier: Automata's release so the studio will have a good chunk of time to accrue sales from the game.
This forecast estimate represents a sizable 60 billion yen ($533.4 million dollars) increase in three months, and Nier: Automata's expected success is greatly weighted towards this goal.
So it begs to wonder why Square Enix chose to keep the game exclusive to PlayStation 4 and PC over Xbox One--especially when it expects to meet such a huge earnings jump within Nier: Automata's release.
In any case, Nier: Automata will release on March 7, 2017 on PS4, and the game is still listed as To Be Announced 2017 on PC.
Related Tags