HMD's first Nokia-branded phone arrives in Europe
The Nokia 150 is as of this week available in Netherlands for a price of 37 euros (around $39)
Published
1 minute & 19 seconds read time
HMD Global has launched two Nokia-branded devices so far - the Nokia 150 and Nokia 6. Both devices were available only in China, until now.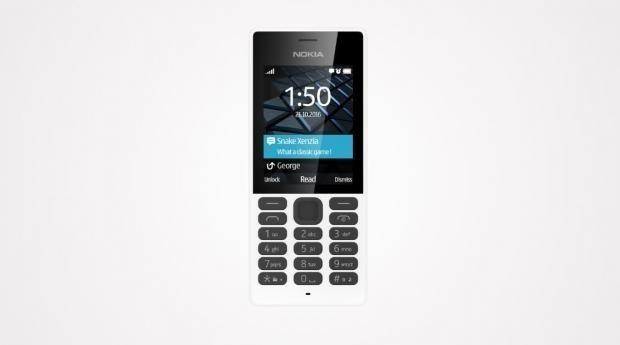 The Nokia 150 is as of this week available in Netherlands for a price of 37 euros (around $39). This might not be the phone that the Dutch wanted, and they would probably be happier with the release of the first Nokia-branded Android smartphone, the Nokia 6, but it shows that Nokia does plan to expand outside of Asia.
The phone comes in two versions - Nokia 150 and Nokia 150 Dual SIM. Both phones have 2.4-inch QVGA screen with a resolution of just 320 x 240 pixels. They come with a built-in FM radio and MP3 player.
Read also: HMD unveils their first Nokia-branded Android smartphone
The 1020 mAh battery gives you up to 22 hours of talk time and up to 31 days standby time for Nokia 150, while the standby time drops to 25 days for Dual SIM. Oh, and did I mention the Nokia 150 and Nokia 150 Dual SIM have a keypad?
Other features include a VGA camera with LED flash, MicroSD card support of up to 32GB, and Bluetooth. The phones will come in two colors - black and white.
Read also: Nokia hints at Snapdragon 835 powered smartphone
This is just the beginning of Nokia's comeback. We are also expecting Nokia's flagship device this year. MWC is just around the corner, and although I am not convinced we will see a Snapdragon 835 powered Nokia, it makes perfect sense for the company to announce a flagship sometime this year.
Related Tags