Retired RAF drone operation deputy commander said their future potential drone pilots might be the teens who are playing games on their PCs, Xbox and PlayStation consoles.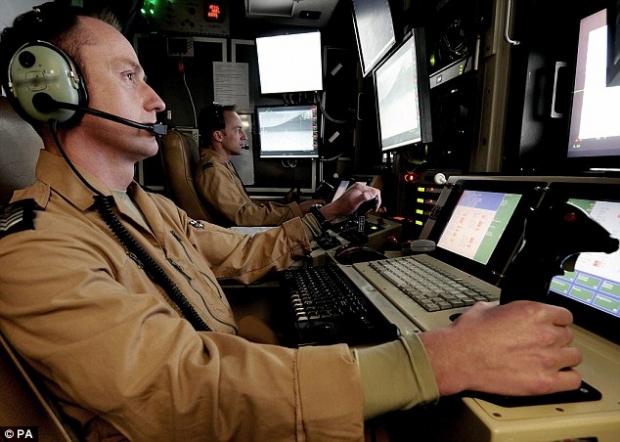 Greg Bagwell, former Air Marshal that oversaw RAF drone operations in Syria, states that they need more new blood to pilot their drones since most of the current batch are quitting due to the enormous pressure in an exchange with theguardian: "The problem we have had is that in seven years of constant operations we have not been allowed to have a break point, to step back and take stock without having to keep pushing crews. It was stressful for the operators to mount complex attacks over Syria and Iraq and then to return at night to a family home in the UK."
The ex-deputy commander believed that the RAF need to test the viability of making pilots out of teenagers who spend their days on video games: "We need to test harder whether we can take a young 18- or 19-year-old out of their PlayStation bedroom and put them into a Reaper cabin and say: 'Right, you have never flown an aircraft before [but] that does not matter, you can operate this."
"In order to be a very good Reaper operator you need that three-dimensional view of what is going on around you, even though you are 3,000 miles away. You are playing three-dimensional chess in your mind, so you understand how the various pieces fit together in terms of prosecuting a target," he added.
This idea isn't actually new. A documentary named Drone made by Norwegian director Tonje Hessen Schei back in 2014, revealed that the US army recruited gamers to become their predator drones pilots by first using the video game "America's Army" as a test ground for suitable candidates.
In an interview with democracynow.org, Mrs. Tonje Hessen Schei said gamers have the skills to become excellent drone pilots: " [...] gamers, their brains are pretty much wired to handle the challenges in modern warfare. And, you know, their eye-thumb coordination, their multitasking, their team fighting, the target shooting-they are basically perfect for the drone war.""
What do you guys think of armies trying to recruit gamers to pilot their drones? Let us know your thoughts in the comments below.