Marvel vs Capcom 3: Ultimate coming to PS4 later today
Can't wait for the new Marvel vs Capcom: Infinite? Why not just jump back into Marvel vs Capcom 3: Ultimate instead? It's coming to PS4 today.

Published Sat, Dec 3 2016 2:36 PM CST
|
Updated Tue, Nov 3 2020 11:57 AM CST
After announcing a brand new entry in the flagship fighter, Marvel vs Capcom: Infinite, Sony followed up with a surprise: Marvel vs Capcom 3: Ultimate will be available on PlayStation 4 later today.
Both Marvel vs Capcom 2 and 3 were pulled from digital storefronts due to clashes with Capcom and Disney's ownership of the Marvel brand. Now Capcom and Disney are playing nice, the juggernaut decided to let up and allow Sony to put MvC3: Ultimate back on digital store shelves.
The only potential drawback of Capcom and Disney's partnership is that Marvel vs Capcom: Ultimate will only have characters from the Marvel Cinematic Universe. So that means no X-Men or similar mutants--unless they have their own MCU-owned movie series. The reveal trailer only showed Captain Marvel and Iron Man battling Capcom's Ryu and Mega Man, and that should be a huge indicator on what to expect from MvC: Infinite's character roster.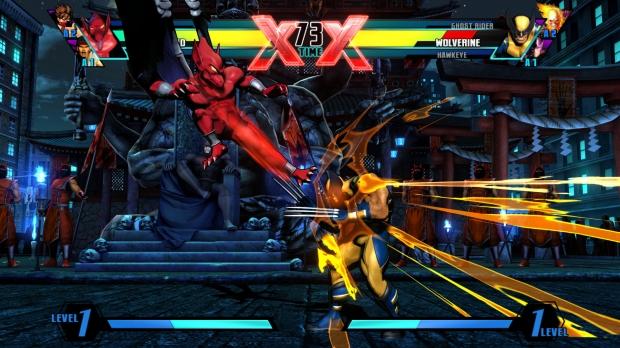 Marvel vs Capcom 3: Ultimate isn't up just yet on the PlayStation Store, but expect it to be priced similarly as other PS3 games with trophy support and upscaled resolution.
Update: The game will also jump to PC and Xbox One in March 2017.
"Ultimate Marvel vs. Capcom 3 is being re-released for current generation systems; with the PlayStation®4 digital download version available today and the Xbox One® and Windows PC versions coming in March 2017!"
Related Tags