Final Fantasy XV ships five million units in first day
Final Fantasy XV is now the fastest-selling game in the franchise, moving a colossal five million copies in a single day.

Published Fri, Dec 2 2016 2:25 PM CST
|
Updated Tue, Nov 3 2020 11:57 AM CST
It's official: Final Fantasy XV is both a commercial and critical success. Almost a decade in the making, Final Fantasy XV continues the series' long-standing popularity by moving more than five million units on day one.
Square Enix triumphantly announced that Final Fantasy XV's day one digital and physical sales have "exceeded five million units" globally, making Noctis' RPG adventure the fastest-selling game in the history of the Final Fantasy series.
The publisher went through great lengths to ensure a simultaneous global launch for Final Fantasy XV, and the game owes its massive sales numbers not only to this staggering accessibility campaign, but to the incredible hype built over nearly a decade of waiting.
We're still digesting the delicious and rather hearty fare that Final Fantasy XV has to offer, but we'll have a first impressions piece up soon along with our official feature-length review.
Read Also: Final Fantasy XV beaten in just 10 hours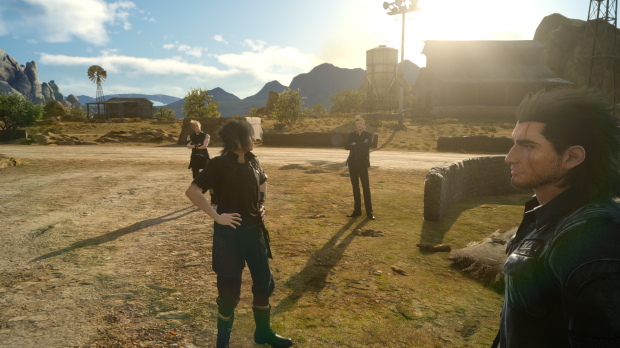 Check below for the official press release announcement from Square Enix:
"SQUARE ENIX announced that the day one shipment and digital sales for FINAL FANTASY® XV, released simultaneously across the globe earlier this week, has exceeded five million units - becoming the fastest selling game in the history of the FINAL FANTASY series.

"Receiving critical acclaim from fans across the world for its beautiful world design and graphical quality, combined with open-world freedom and an exciting new battle system, the game is the first in the series' history to have a simultaneous global launch. SQUARE ENIX will continue to work on projects to expand and enhance customer enjoyment of FINAL FANTASY XV, releasing additional content and associated series products.

"To commemorate the release of the game, numerous special launch events also took place across the globe in Japan, North America (USA, Canada), Latin America (Mexico), Europe (UK and Belgium), and China (Shanghai) to celebrate the release with expectant fans from all regions of the world."
Related Tags