To celebrate this week's release of 'Batman: The Return of the Caped Crusaders' on Blu-ray and DVD, we have 10 Blu-rays to give away thanks to our friends at Roadshow Home Entertainment.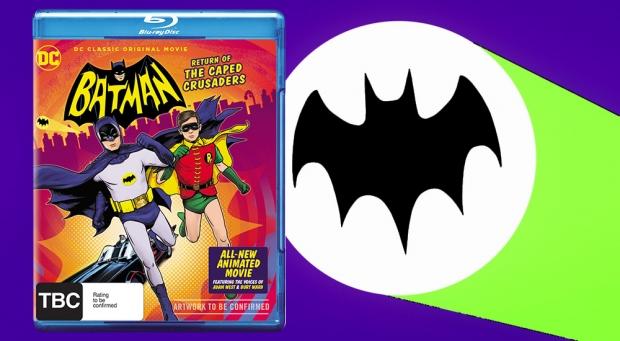 The crusade continues... It's back to the 1960s as Batman and Robin spring into action when Gotham City is threatened by a quartet of Batman's most fiendish foes - Penguin, The Joker, Riddler and Catwoman. The four Super-Villains have combined their wicked talents to hatch a plot so nefarious that the Dynamic Duo will need to go to outer space (and back) to foil their arch enemies and restore order in Gotham City. It's a truly fantastic adventure that will pit good against evil, good against good, evil against evil ... and feature two words that exponentially raise the stakes for both sides: Replicator Ray. Holy Multiplication Tables!
To go into the running to win a prize, simply correctly answer the following question:
Starring Adam West and Burt Ward, what year did the original Batman TV series begin?
To enter, simply 'like' this post and share via Facebook or Twitter and send your answers, along with your postal address to ben at TweakTown dot com before the competition closes on December 2.
'Batman: The Return of the Caped Crusaders' is available on Blu-ray, DVD and digital at leading Australian retailers from November 30.