Expedition 50 launched today on a two-day trip to the International Space Station from the Baikonur Cosmodrome in Kazakhstan.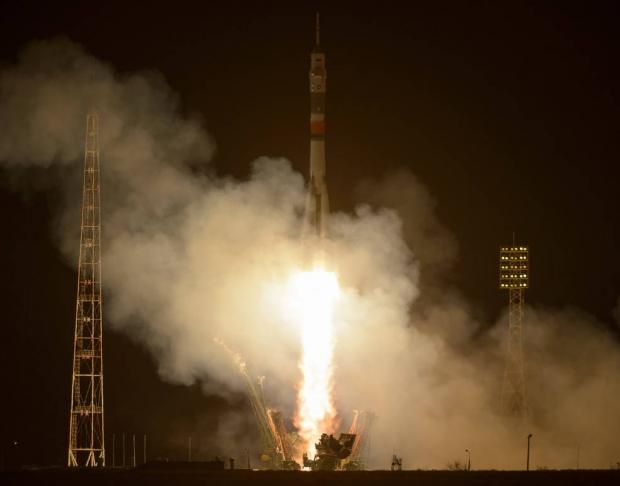 The Soyuz spacecraft carrying Peggy Whitson of NASA, Oleg Novitskiy of Roscosmos and Thomas Pesquet of ESA (European Space Agency), is scheduled to dock with the Space Station's Rassvet module on Saturday, November 19th.
The crew will be welcomed by astronaut Shane Kimbrough and cosmonauts Sergey Ryzhikov and Andrey Borisenko, who arrived at the Station a month ago.
The Expedition 50 crew members will spend over four months conducting more than 250 science investigations in fields such as biology, Earth science, human research, physical sciences and technology development.
Exp 50 starts day early and heads out to the launch pad, suits up and finally lifts off on two-day mission to the space station. pic.twitter.com/G8LkDwiJlB

— Intl. Space Station (@Space_Station) November 18, 2016
Upcoming research includes how lighting impacts the overall health and well-being of crew members, and how microgravity affects tissue regeneration in humans and the genetic properties of space-grown plants.
During Whitson's first ISS Expedition, she became the first female commander of the International Space Station. In February, she will become the first woman to command the Space Station twice.
Whitson, Novitskiy, and Pesquet will spend approximately six months on the ISS.