No Man's Sky has been out for more than three months now, and the game's expensive $150 collector's editions still haven't shipped out.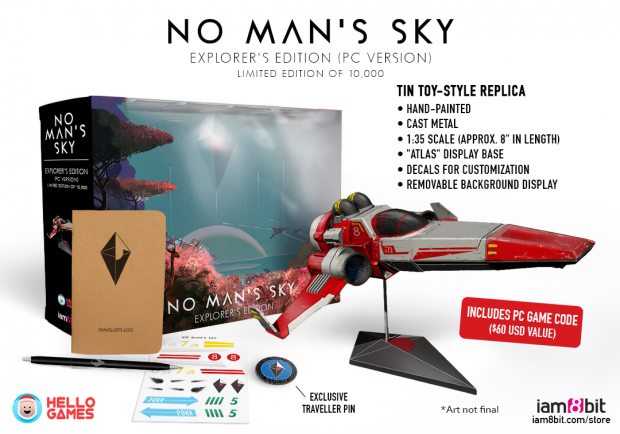 Just when you think No Man's Sky couldn't get any worse, we can now confirm that the collector's editions won't be available until December. Pre-orders for the collector's edition went live back in March 2016, so gamers have been waiting about eight months--an absurdly long time--for their products. A good portion of these buyers have refunded their pre-orders, but the few who have kept them active will have to wait until the end of this year.

Meanwhile, Hello Games still has yet to deliver any sort of updates or info about No Man's Sky's impending content patches. The dev did break their 2-month long silence when their account was briefly hacked, leading to a fake Tweet entitled "No Man's Sky was a mistake", but since then it's just been radio silence like usual.
.@NoMansSky 100% not hacked anymore... obviously those mails and that tweet were fake. Back to work 💪🏻💪🏻💪🏻

— Hello Games (@hellogames) October 28, 2016
I have to wonder just how many pre-orders iam8bit will fulfill in mid-December. I'm thinking a few hundred or so, especially since no one wants to be reminded they spend the money on a game whose promises are almost entirely fictitious.