To celebrate this week's release of 'Outlander: The Complete Second Season' on Blu-ray and DVD, we have 10 Blu-rays to give away thanks to our friends at Universal Sony Home Entertainment.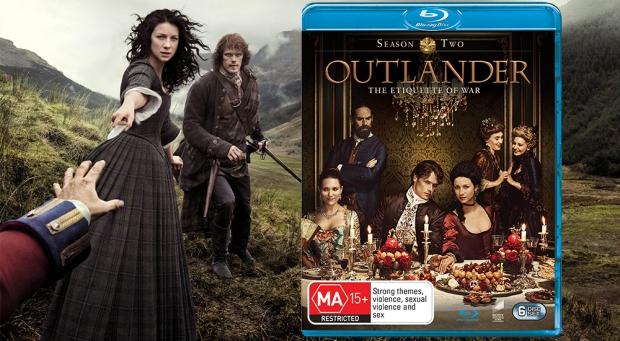 Season two of Outlander begins as Claire and Jamie arrive in France, hell-bent on infiltrating the Jacobite rebellion led by Prince Charles Stuart, and stopping the battle of Culloden. With the help of his cousin Jared (Robert Cavanah), a local wine merchant, Jamie and Claire are thrown into the lavish world of French society, where intrigue and parties are abundant, but political gain proves far less fruitful. Altering the course of history presents challenges that begin to weigh on the very fabric of their relationship. However, armed with the knowledge of what lies ahead, Claire and Jamie must race to prevent a doomed Highland uprising, and the extinction of Scottish life as they know it.
To go into the running to win a prize, simply correctly answer the following question:
What year did the battle of Culloden break out?
To enter, simply 'like' this post and share via Facebook or Twitter and send your answers, along with your postal address to ben at TweakTown dot com before the competition closes on November 4.
'Outlander: The Complete Second Season' is now available on Blu-ray, DVD and digital at leading Australian retailers.