It's no doubt that Nintendo is blowing up the gaming scene as we speak with their release of the latest next-gen console: Nintendo Switch. Though let's not forget that the 3DS is still out there making headlines. Nintendo-America has recently unveiled their new Special Edition: Lime Green 3DS XL.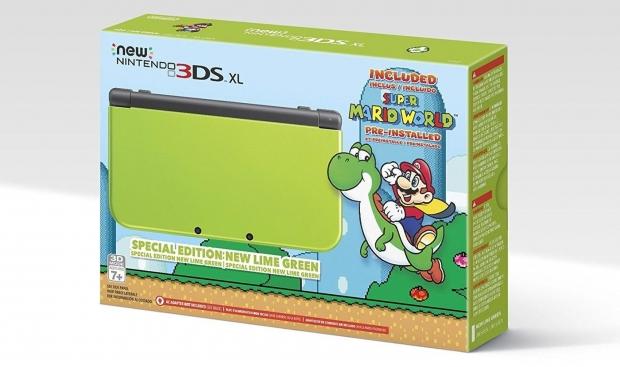 The console is now available as an Amazon exclusive for the US market, and comes with the Super Nintendo Entertainment System classic Super Mario World pre-installed. Customers will need to buy an AC Adapter (sold separately) but if already owners of the Nintendo DS, Nintendo 3DS, or Nintendo 2DS can use those adaptors as the system is compatible.
The Special Edition: Lime Green New Nintendo 3DS XL is now available to buy from the US & CAD Amazon website ranging from $199.99 - $239.99 depending on what region customers live in.
Read more about Nintendo Switch:
Nintendo Switch is official! Lots of details right here
Nintendo Switch might feature dedicated video game recording
Nintendo Switch is powered by a custom Tegra processor from NVIDIA
New Legend of Zelda: Breath of the Wild footage debuted by Nintendo