On this day: NeXT computers changed the course of IT
The NeXT Computer was not a significant commercial success, but it had a huge impact on the IT.
Published Oct 12, 2016 7:27 AM CDT
|
Updated Wed, Jul 27 2022 3:39 AM CDT
2 minutes & 3 seconds read time
Following a long power struggle, Steve Jobs was forced out of Apple in 1985. After leaving Apple, Jobs took a few of its members with him to found NeXT, a computer platform development company specializing in state-of-the-art computers for higher-education and business markets.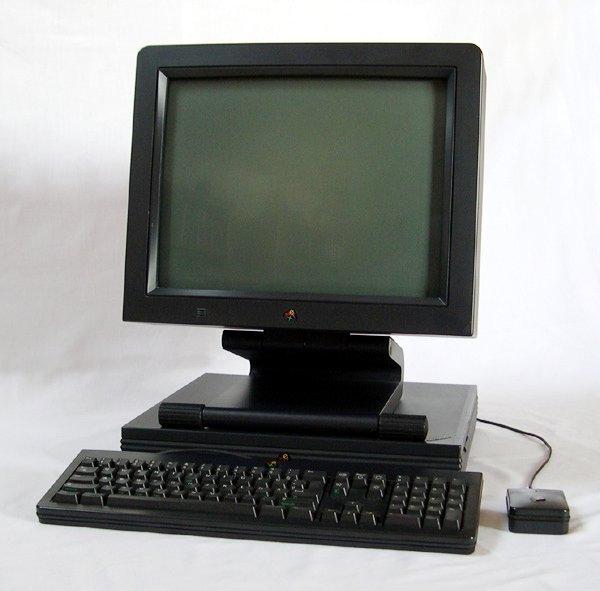 The new company began to build the NeXT computer that has been launched on this day in 1988 in San Francisco. The NeXT Computer was revealed at an invitation-only gala launch event on October 12th, 1988. The following day, selected educators and software developers were invited to attend the first public technical overview of the NeXT computer, and they had to pay $100 registration fee to witness Steve Jobs himself introducing the computer.
The NeXT Computer was not a significant commercial success. It failed to reach the level of sales of Apple II, Commodore 64 and Macintosh. However, this vast and expensive black cube is quite important for the IT history, and Jobs said the NeXT computer was ahead of its time.
The NeXT introduced several innovations to then PCs, which included an optical drive and a built-in digital signal processor that enabled voice recognition and object-oriented programming language.
The NeXT computer was a high-performance workstation that ran the Mach- and BSD-derived, Unix-based NeXTSTEP operating system, with a proprietary GUI using a Display PostScript-based back end. It came in case dimensions of 30x30x30 cm, which is why it had been named the Cube.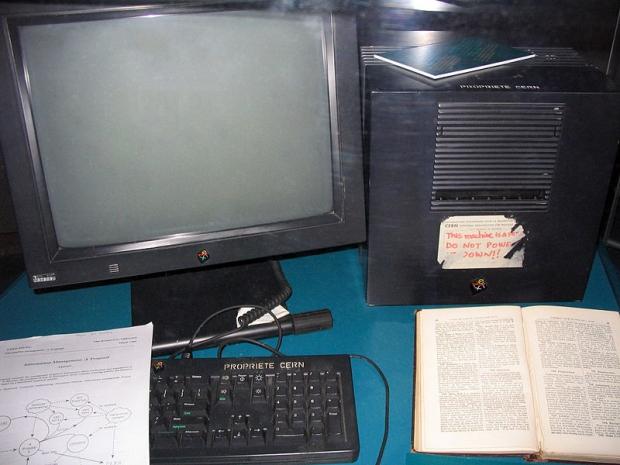 The original NeXT computer came with 25MHz Motorola processor and 8MiB of RAM, which could have been expanded up to 16MiB. It had 256 MiB magneto-optical drive and optional hard disk. It came with a 17-inch black and white screen.
But even though it was powerful, its high price of $6,500 is equivalent to $13,005 in 2016, prevented the NeXT from achieving success on the market. The workstations were mainly sold to universities, financial institutions, and government agencies.
However, the NeXT computer had a huge impact on the industry as a whole. NeXT Computer and its object-oriented development tools and libraries were used by Tim Berners-Lee and Robert Cailliau at CERN to develop the world's first web server software, CERN httpd, and also used to write the first web browser, WorldWideWeb. It was also used by Jesse Tayler at Paget Press to develop the first electronic AppStore The Electronic AppWrapper in the early 1990s.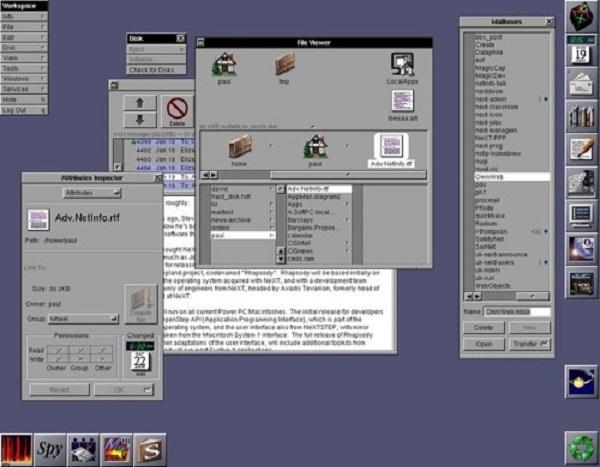 NeXT later became a software company which Apple bought in 1997, and the NeXTSTEP platform became the foundation of Mac OS X operating system. Eventually, Apple's iOS, which runs the iPhone and iPad, was based upon Mac OS X, hence the link to the NeXT. So basically, if it weren't for the NeXT computer back in 1988, modern computers today would look and behave very differently.
Related Tags